Moving Forward Together
We've been an instrumental partner in protecting all that makes Wisconsin great to the thousands of supporters in every corner of our state.
For more than 50 years, Clean Wisconsin has been working to preserve and protect Wisconsin's clean water, clean air and natural heritage. With an active membership and advocacy base 20,000-strong, our dedicated staff of experts conducts sound science, engages in public policy, takes legal action, and fosters strong partnerships with allies and stakeholders to help ensure a safe, healthy environment for everyone.
To protect and preserve Wisconsin's clean water, clean air, and natural heritage.
We believe everyone deserves clean water and clean air.
At Clean Wisconsin, we see a future for our state where:
Everyone has access to healthy air and clean drinking water.
Residents, businesses and visitors enjoy and abundance of swimmable, fishable lakes, rivers and streams.
Wisconsin's economy is strong and powered by clean energy.
Wisconsin remains a wonderful place to live, work and play.
Clean Wisconsin is committed to equity and inclusion. Our mission to protect and preserve the clean water, air, and special places of our state is non-discriminatory.
Everyone, regardless of age, gender, sexual orientation, race, nationality, ethnicity, citizenship, ability, income, and religion, deserves the right to breathe clean air, drink clean water, and live in a state which embraces a healthy environment as a part of a strong economy. Clean Wisconsin works to address environmental injustices, from issues such as climate change, access to clean drinking water, and air pollution and its health effects by elevating and empowering marginalized voices.
Clean Wisconsin is dedicated to addressing implicit biases through implementing equitable hiring practices and mindfully approaching our program work. We do not tolerate harassment, racism, discrimination, oppression, or retaliation. We are aware of the systemic racism and prejudices within our society, as well as the historic lack of inclusion in the environmental community. We are working to address the intersection of these biases, because we understand that the true heart of environmental work means advocating for those who have been historically marginalized and most disproportionately impacted by environmental harms, past, present, or future. Advancing equity is essential to our work.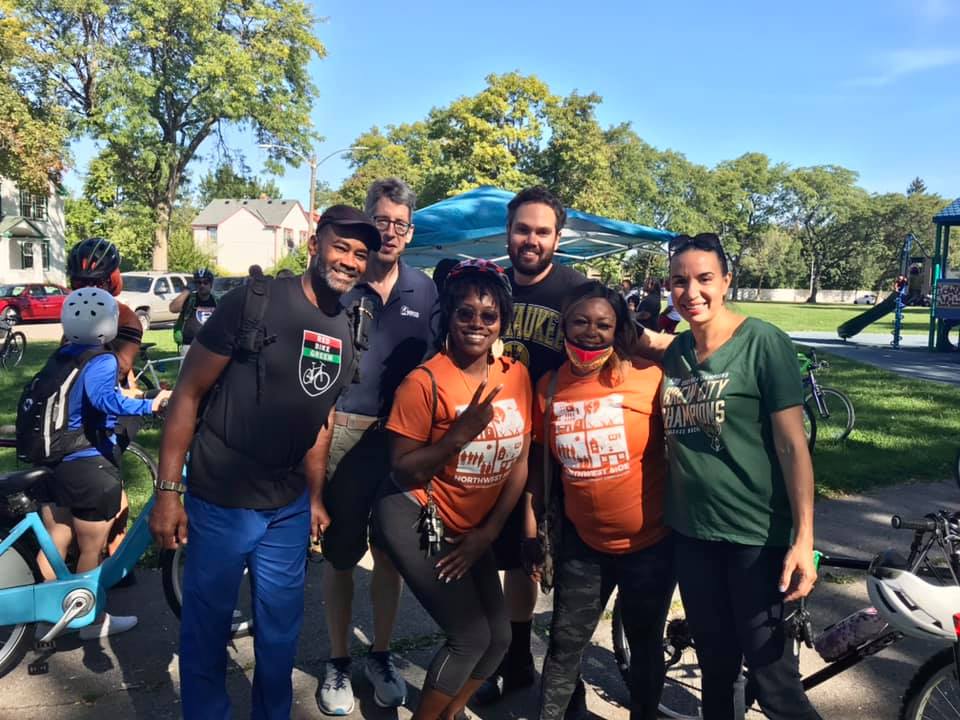 our origins
Foundation Story
It was the 1970s and rivers were catching on fire. Wisconsin's own Fox River was practically dead. In response, national environmental leaders like Gaylord Nelson founded Earth Day, and the National Environmental Policy Act was passed.
It was in this context that a handful of foresightful Wisconsinites, led by Doug La Follette and Peter Anderson, recognized the need to have an organized effort to protect Wisconsin's cherished yet vulnerable environment. Knowing that ensuring concrete protections for our air, water, and landscapes required an active voice within the Capitol, La Follette and Anderson formed our organization under the name Wisconsin's Environmental Decade on that first Earth Day in 1970.
get the latest
News from Clean Wisconsin
Sign up for environmental news and exclusive alerts from a source you can trust.