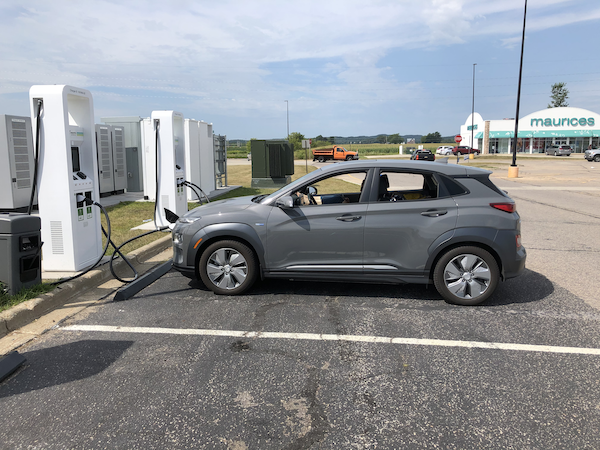 What increasing funding for charging stations could mean for our environment, health, and economy.
Get updates.
Sign up to receive the latest news from Clean Wisconsin in your inbox.
This truth is why in 1972, Congress enacted the bipartisan Clean Water Act to protect our nation's streams and wetlands and keep our water safe. And it's why in 2020, Clean Wisconsin filed a lawsuit in federal court with other environmental groups to challenge the Trump Administration's "Dirty Water Rule," which will wipe out many of these vital protections.
What increasing funding for charging stations could mean for our environment, health, and economy.
What Wisconsin's latest coal plant closing tells us about the future of energy.
In a major victory for Wisconsin's air quality, a federal appeals court judge ruled on July 10, 2020 that the US Environmental Protection Agency had failed to protect Wisconsin residents from ozone pollution when determining which counties met health standards for the pollutant.
The plan charts a way forward for the county to meet carbon reduction goals and prepares the county for the impacts of climate change in a way that creates economic opportunity, builds social equity, and protects public health.
One of the anticipated impacts of climate change in Wisconsin is an increase in extreme storms and subsequent flood events. Those of us in southern Wisconsin got a taste of this from the storm last August that dropped nearly of a foot rain in parts of Dane County, and many other areas of the state experienced similar heavy rain events. While it is impossible to definitively attribute a particular event to climate change, is there any evidence that we are already experiencing more heavy rain events?
This summer has brought a lot of changes for Clean Wisconsin, and this includes some new additions to our staff.
Our 50-year history gives us perspective and helps provide context as we prepare for the long road and hard work of addressing huge issues ahead.
At Clean Wisconsin, we believe we have a responsibility to address the ways in which environmental issues impact the most vulnerable communities.
On the 50th anniversary of Earth Day, we celebrate our history and forge ahead for our future.
With the entire state being ordered to stay at home due to COVID-19, there are undoubtedly benefits to the environment. Still, there are further ways for everyone to reduce waste, save money, and help the planet.