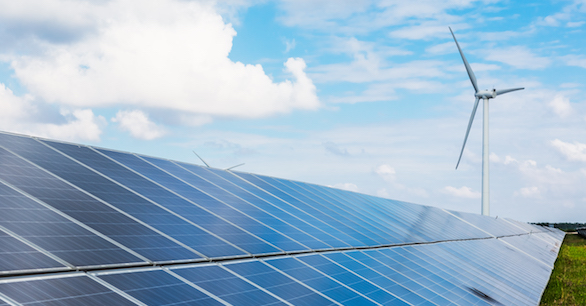 Here's why we don't need another gas plant in Wisconsin.
Get updates.
Sign up to receive the latest news from Clean Wisconsin in your inbox.
If you think your well may be contaminated, here are some steps you should take to protect you and your family from the health risks associated with polluted drinking water.
Here's why we don't need another gas plant in Wisconsin.
These local actions demonstrate that Wisconsin residents and communities are ready to tackle climate change, and they will play an important role in informing and supporting state action towards the goal of a carbon-free energy future.
Using green infrastructure practices to cool the urban heat island, improve air quality, and increase the infiltration and capture of rainwater, Milwaukee has become a national leader in efforts adapt to a warming world due to climate change.
Without this goal as a starting point, we wouldn't get anywhere.
The boom of wind and solar adoption has led to one big question: how can we use renewable energy when the wind isn't blowing and the sun isn't shining?
Each year the need for protecting Wisconsin's environment comes into sharp focus on trips to summer cabins, while boating on Lake Superior, fishing on a northern Wisconsin lake, or running through woods or past fields of coneflowers on Picnic Point in Madison.
This summer, we have had the pleasure of hosting seven interns to assist our legal, science, policy, development and communications staff.
On April 9, the Wisconsin Supreme Court agreed to hear a pair of cases brought by Clean Wisconsin and its co-petitioners to protect Wisconsin's water. The Court's rulings will have a profound effect on how our water is—or is not—responsibility managed to ensure Wisconsin residents can safely use and enjoy our shared water resources.
Earth Day started because people like Gaylord Nelson knew we needed to fix the environmental crises we faced in the 1970s. In the years that followed, our federal leaders enacted historic legislation like the Clean Water Act and the Clean Air Act.
After too many years of Wisconsin government leaders abusing or ignoring our state's precious natural resources, our new Governor seems poised to demonstrate an important value central to who we are as Wisconsinites: respect and love for the environment.