These days you can finance just about anything — your car, cell phone, furniture, even your TV.  But in Wisconsin, power utilities are trying to keep you from financing solar panels.
Third-party financing allows people to lease or finance solar panels over time, usually from a company that installs and maintains them. It's a popular choice for families, schools, houses of worship, local governments and non-profits across the country.
In Wisconsin, third-party financing is not explicitly addressed in state law.
Power utilities are using a lack of clarity in state law to block Wisconsinites from turning to private financing for solar panels. Our state needs clear statutes that support solar energy for all.
The Public Service Commission has agreed to weigh in on third-party financing to bring badly needed clarity to this issue. Clean Wisconsin, along with advocates and business leaders across the state, will be urging the PSC to declare that this type of financing is allowed in our state.
You can help! We'll be sending out Action Alert emails when public comment periods open up on this issue.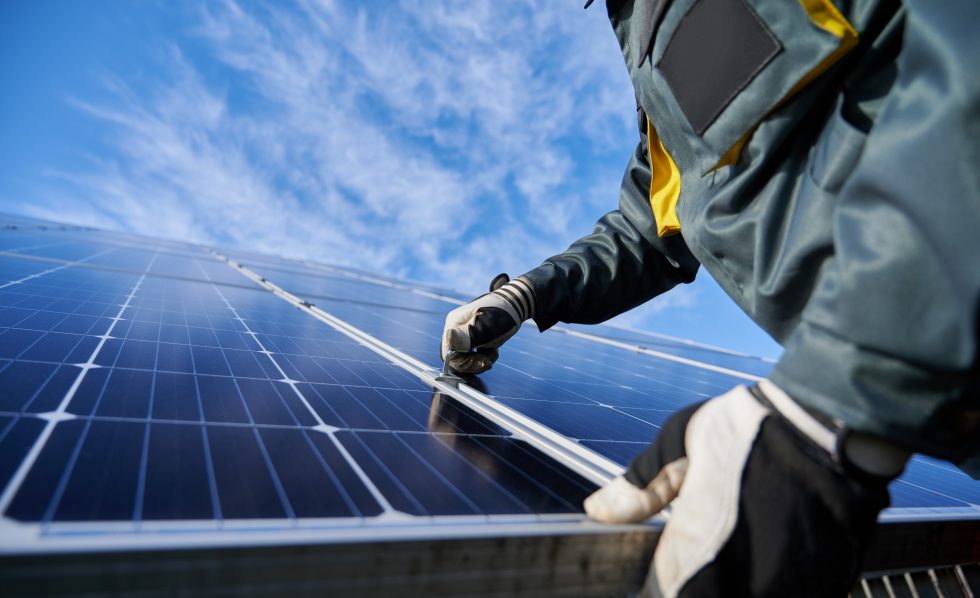 We must rapidly shift to clean energy sources like solar to avoid the worst impacts of climate change. Financing through a third-party makes solar affordable for more Wisconsinites.
Across the country, private companies can install rooftop solar for little or no upfront cost to their customers. In return, customers either pay a monthly fee or pay the company for electricity provided by the system.
Third-party financing also substantially lowers solar costs for nonprofits like schools, hospitals and churches. Because of their tax status, non-profits cannot take advantage of tax credits meant to make solar more affordable. Third-party financing allows non-profits and low-income customers to access those tax incentives.
Our neighbors in Iowa, Michigan and Illinois have seen major growth in residential and small-scale solar adoption because of third-party financing.
Now is the time for Wisconsinites to get the same opportunity to go solar without breaking the bank.
Third-party financing lets Wisconsinites save money on solar, avoiding the steep upfront costs.
Wisconsin's biggest utility crushes small solar project 
Smaller rooftop solar projects are already at risk.
In 2018, We Energies blocked a small, 1-megawatt project planned by the City of Milwaukee. The city had worked with Iowa developer Eagle Point Solar to install panels on six municipal buildings and help finance the project. But We Energies refused to connect the panels to the grid, claiming Eagle Point was acting as a public power utility. That same year, We Energies started its own rooftop solar financing program, depriving its customers of market choice.
Without clear support from policy makers, solar will be out of reach for many families, governments and non-profits in Wisconsin.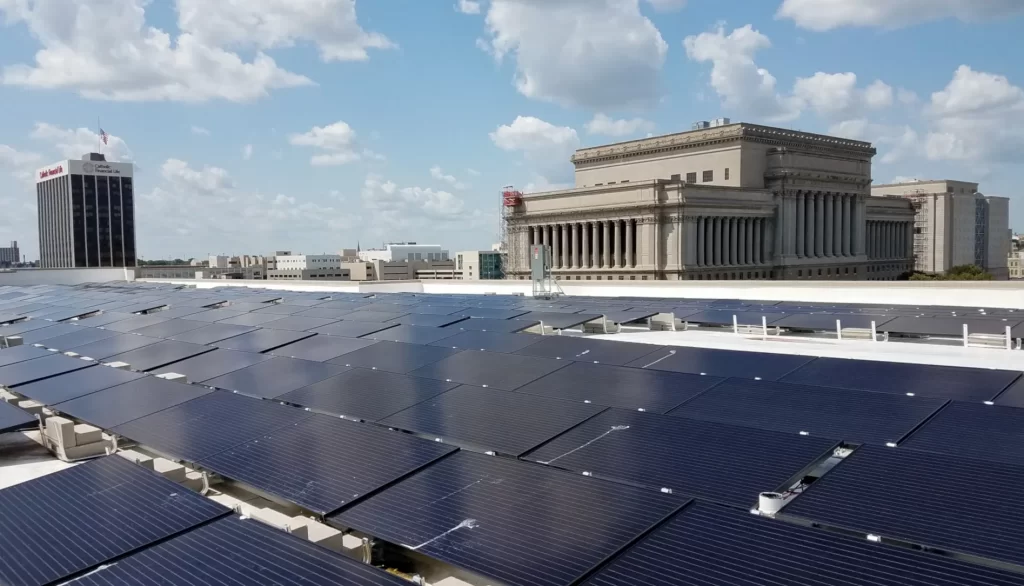 Solar panels on roof of Milwaukee's Central Library. Photo Credit: City of Milwaukee
get the latest
News from Clean Wisconsin
Sign up for environmental news and exclusive alerts from a source you can trust.