Sign up to volunteer with our Resilient Communities Program to support green infrastructure installations and promote environmental justice on Milwaukee's northside. 
Three ways to volunteer:
Education
Education volunteers will help create educational and outreach materials promoting native plants and green infrastructure practices through a virtual, collaborative program.
Installation
MKE Green Infrastructure Installation Volunteers will work with Clean Wisconsin staff and interns to help install and maintain rain barrels and rain gardens around Milwaukee's 30th St. Corridor.
Outreach
Outreach Volunteers will help table for Clean Wisconsin's Resilient Communities Program
at community events in
Milwaukee, distributing resources and talking with interested residents.
Documents for Volunteers
Please fill out the Volunteer Liability Waiver and either email the completed form to etaxman@cleanwisconsin.org or bring a printed copy to your first volunteer shift. For Master Gardeners, use the hour tracking form linked below to log your volunteer hours with Clean Wisconsin.
What is Green Infrastructure?
Green infrastructure is an approach to stormwater management that protects, restores, or mimics the natural water cycle. Examples of green infrastructure practices include rain gardens and rain barrels. Clean Wisconsin engages with communities across the state to grow resiliency through green infrastructure. Learn more about Clean Wisconsin's Resilient and Sustainable Communities Program here
FAQ
Anyone in Wisconsin is welcome to participate in this volunteer program.
---
Do I need to know anything about green infrastructure to participate?
No, we will provide all necessary background education on green infrastructure to help volunteers participate fully. You can learn more about green infrastructure from the EPA's website
---
Why are Master Gardeners specifically invited to participate?
Clean Wisconsin is excited to offer gardening and community education related volunteer opportunities to Master Gardeners as a result of recent changes in the UW-Extension Master Gardener Program that give Master Gardeners more flexibility in choosing which org they volunteer at.
---
Can I earn Master Gardener Volunteer hours by volunteering with Clean Wisconsin?
Yes, Clean Wisconsin was added to the Online Reporting System in early March. Master Gardeners can select Clean Wisconsin as an approved organization to volunteer with and log their hours under "Educating Others" for the Education & Outreach Team or under "Gardening" for the MKE GI Installations Volunteer program. If you have any questions about logging your hours in the ORS, please contact your regional Master Gardener Volunteer Coordinator.
---
Please feel free to reach out to Ethan Taxman, Green Infrastructure Manager, at etaxman@cleanwisconsin.org with the subject line "Green Infrastructure Volunteer Program" Thanks for your interest!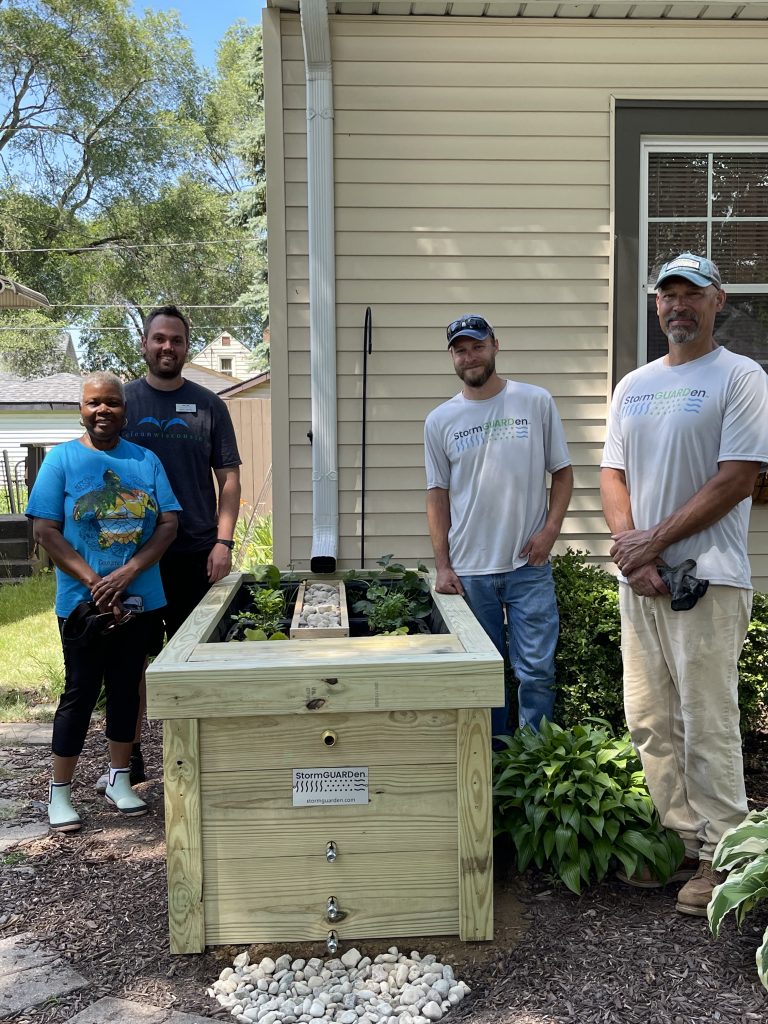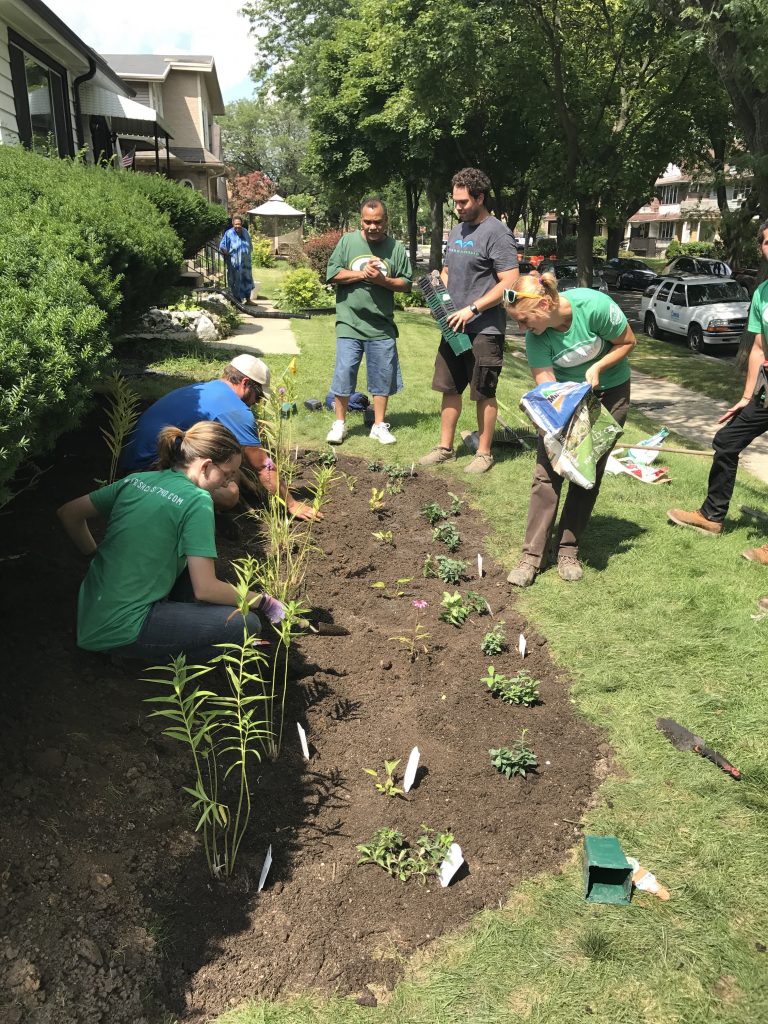 Managing rain where it falls to revitalize Milwaukee communities
The largest growing source of water pollution in the U.S. is stormwater runoff: rainwater that washes across landscapes often collecting and carrying trash, bacteria, heavy metals, pesticides, animal waste and other pollutants to our local waterways. Green infrastructure practices reduce stormwater runoff by mimicking nature and capturing rainwater so it can be reused, temporarily retained, or allowed to infiltrate into the soil. These practices also help reduce the flooding risk and basement back-ups and ease the burden on the combined sewer system in the Milwaukee area during large storms. Green infrastructure practices provide other environmental, social and economic benefits, including better air quality and cooling of the urban heat island effect thanks to more trees and vegetation, increased pollinator habitat, community engagement and job opportunities installing and maintaining green infrastructure.