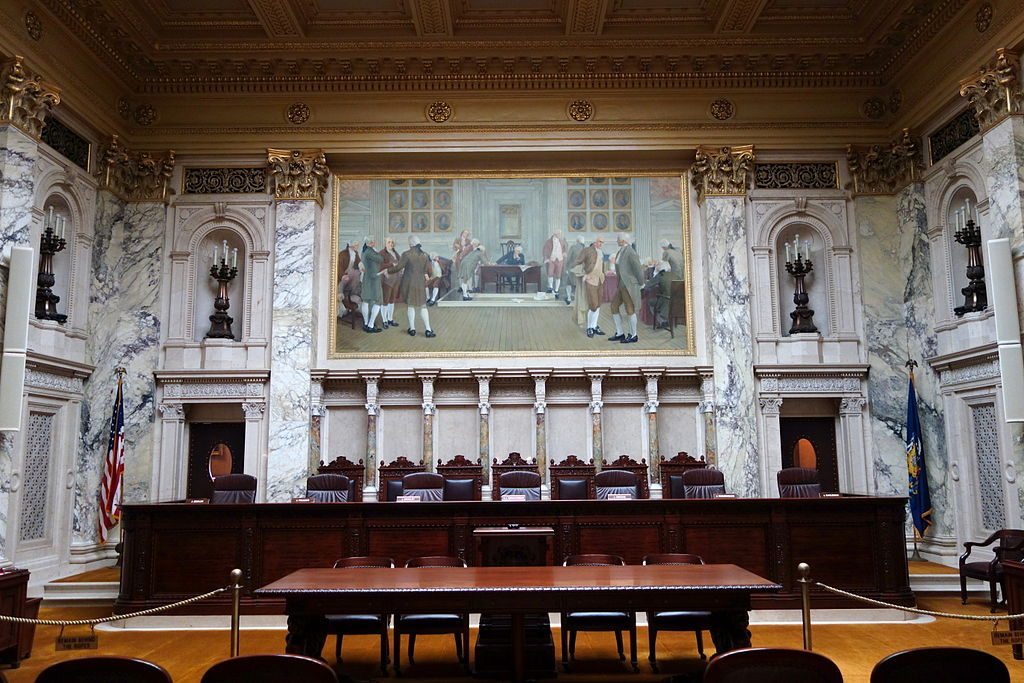 On April 9, the Wisconsin Supreme Court agreed to hear a pair of cases brought by Clean Wisconsin and its co-petitioners to protect Wisconsin's water. The Court's rulings will have a profound effect on how our water is—or is not—responsibility managed to ensure Wisconsin residents can safely use and enjoy our shared water resources.
Clean Wisconsin filed a lawsuit in October 2016 challenging DNR's decision to issue permits for proposed high capacity wells despite knowing that those wells would harm surface waters. Clean Wisconsin and its co-petitioner, Pleasant Lake Management District, argued that the constitutional public trust doctrine requires DNR to protect Wisconsin's waters for all residents and that protection extends to groundwater withdrawals. High capacity wells like those approved by DNR deprive public trust waters of the groundwater that would naturally replenish them, particularly in the vulnerable Central Sands region. In 2017, the Circuit Court agreed, and invalidated multiple well permits. This victory is critical for ensuring the sustainable management of Wisconsin's precious groundwater resources, as well as the recreation and trout-fishing industries that suffer when streams and lakes dry up from excessive groundwater withdrawals.
The second case concerns Kinnard Farms, a large dairy farm in Kewaunee County. This farm, like all concentrated animal feeding operations, or CAFOs, must receive a water permit from DNR to operate. In a permit challenge dating back to 2014, Clean Wisconsin and a group of Kewaunee County citizens argue that the permit DNR issued to Kinnard Farms is inadequate, because it fails to include important conditions limiting the size of the farm itself and requiring the farm to monitor groundwater quality near manure spreading sites. These conditions would help address drinking water contamination caused, in part, by CAFOs like Kinnard Farms. Both an administrative law judge and a circuit court judge agreed that DNR has the authority and duty to include those conditions in the Kinnard Farms permit. It is imperative that DNR use its full range of legal authority to address growing water quality problems, so all residents can safely drink the water coming from their taps.
Clean Wisconsin's Circuit Court victories in both cases were appealed. In January 2019, the Court of Appeals declined to rule on these appeals, and instead asked the Supreme Court to rule directly on the important issues they raise. The Supreme Court accepted the cases and will hear arguments sometime in the fall. We expect a ruling in 2020.
Additionally, in May, Attorney General Josh Kaul filed a motion asking the State Supreme Court to agree with our positions in these cases. While we are pleased with this development, we still have a work to do to win these cases to protect our water and public health, and we remained focused on the task at hand.
In addition to the direct environmental impacts of the Court's ruling, this case may also influence other DNR programs. Our opponents in these cases argue that a Walker-era law, known as Act 21, prevents DNR from protecting public trust waters from excessive groundwater withdrawals or requiring CAFOs to meet the disputed permit conditions. How exactly Act 21 affects DNR's ability to protect the environment and safeguard public health is a big question. If the Court gives a bad answer, then many of our existing protections may be at risk.