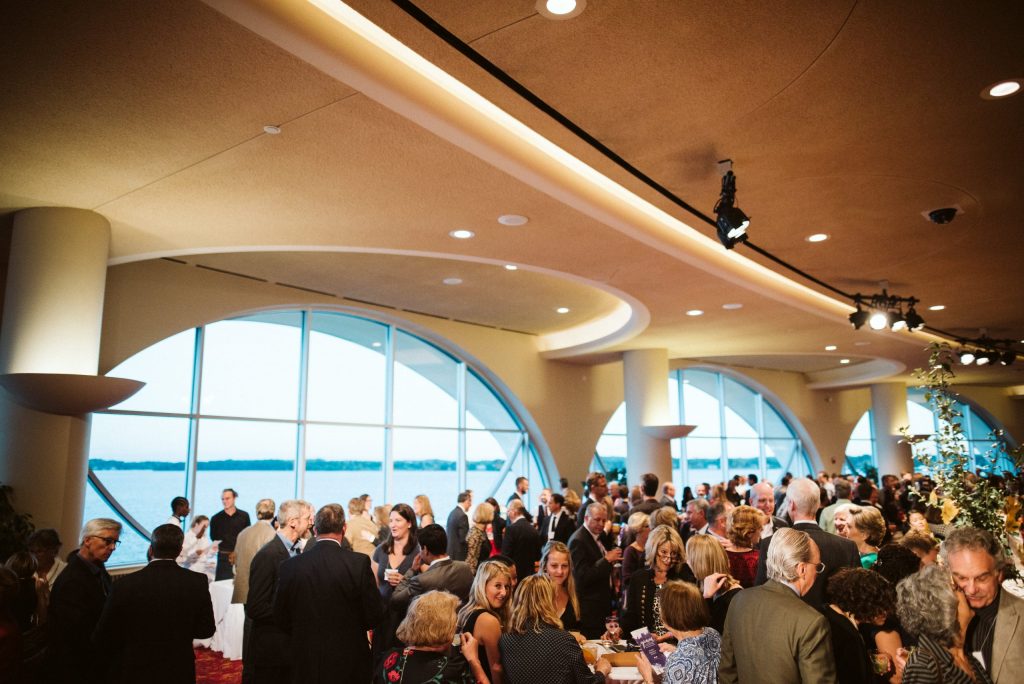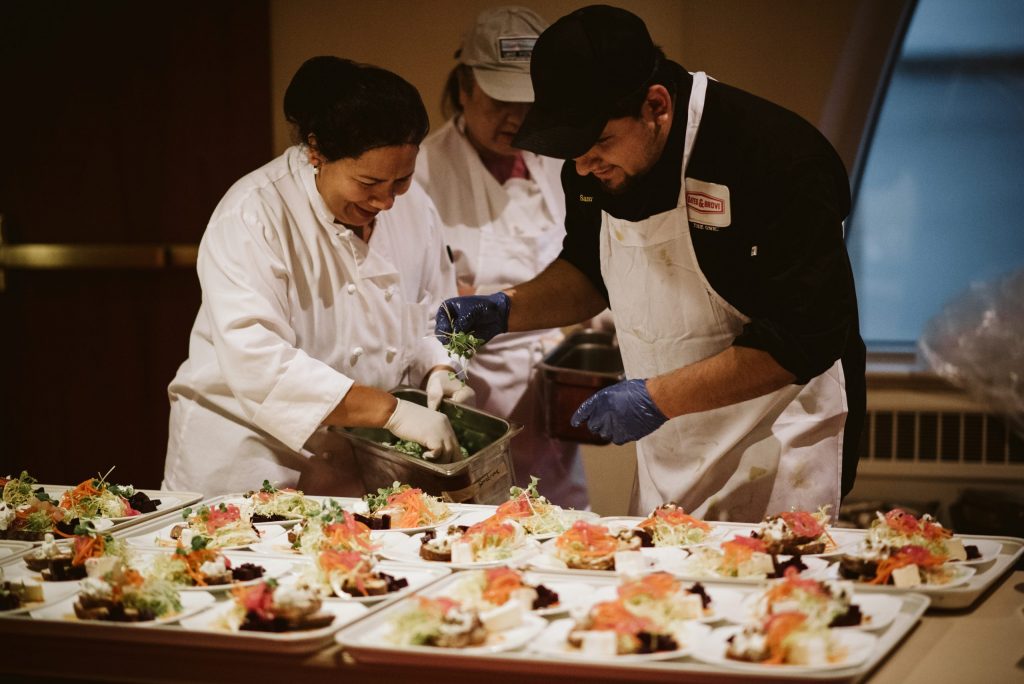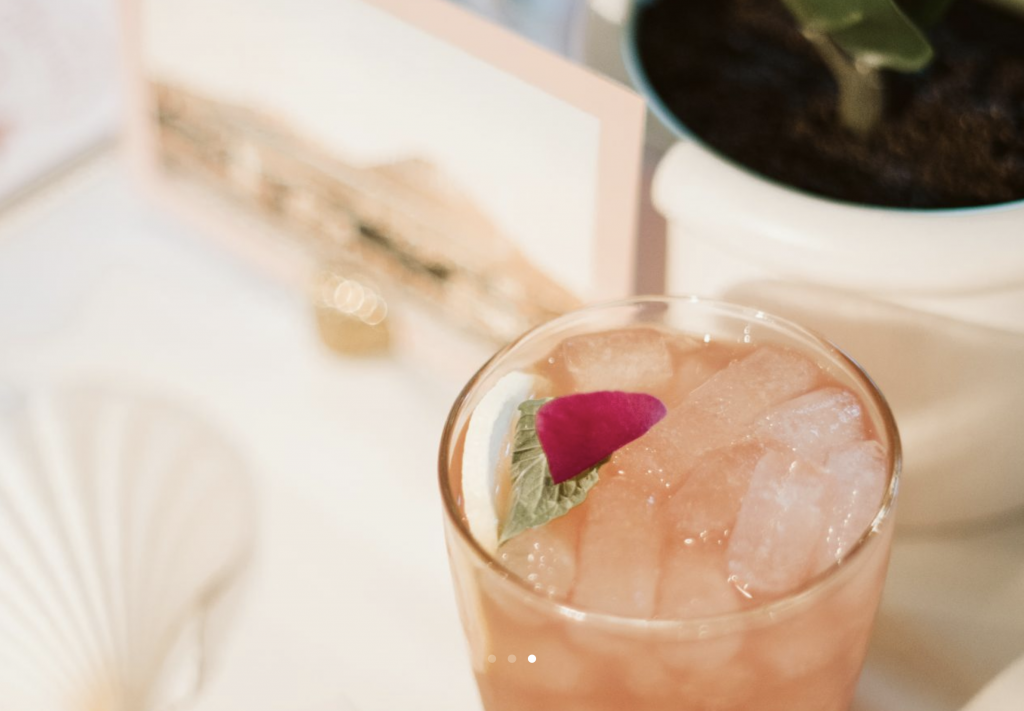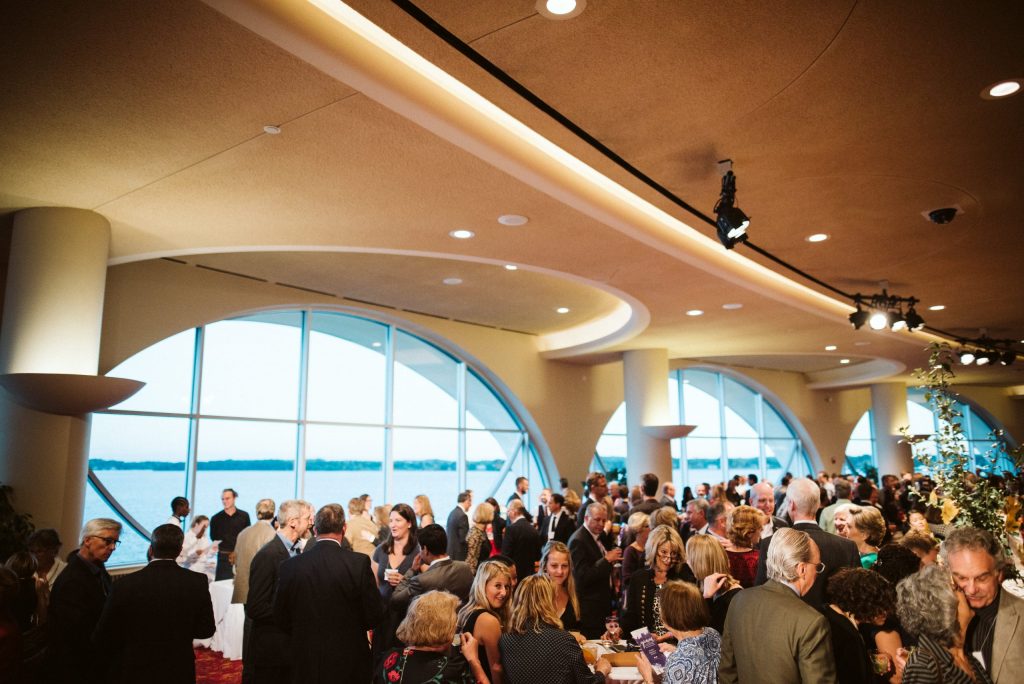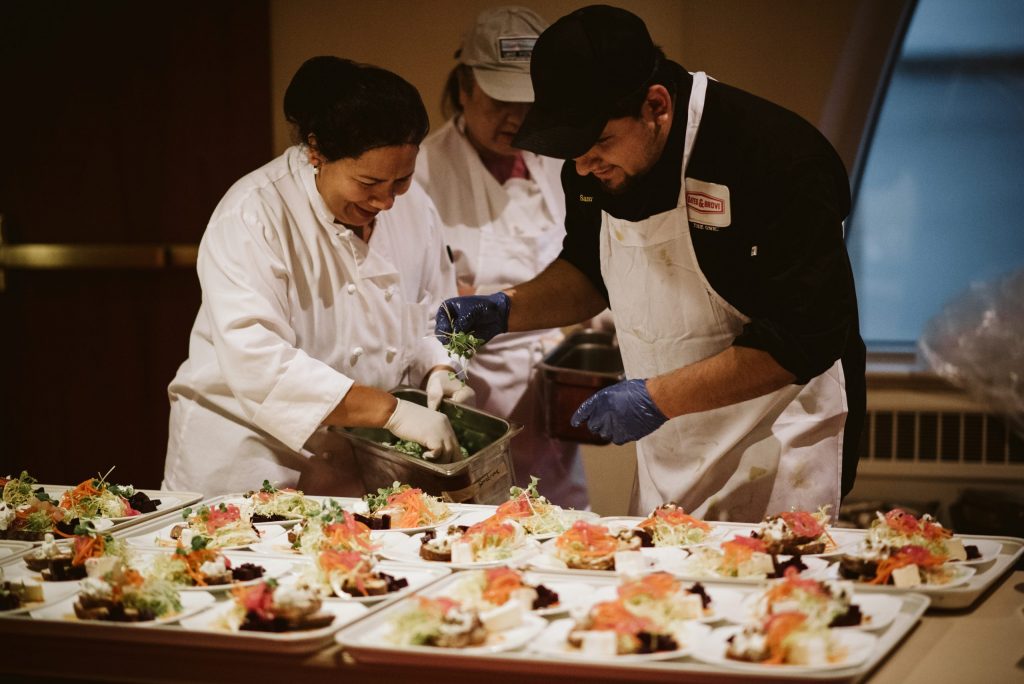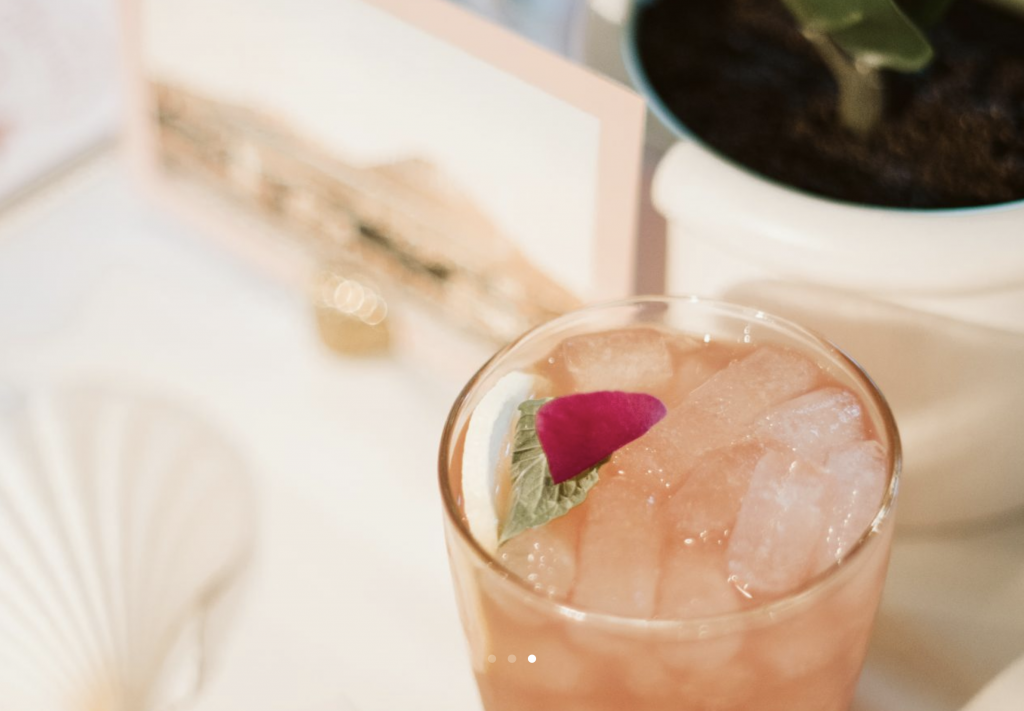 Save the Date: April 27th, 2023
Monona Terrace
Madison
Thank you to everyone who joined us for our 2022 Epicurean Evening!
Epicurean Evening is a premier dinner gala showcasing some of Madison's top chefs. Join us for an evening with local fare, craft cocktails, and great fun to celebrate Wisconsin's natural resources and support our ongoing work to protect them.
Huge thanks to our 2022 Epicurean Evening Chefs!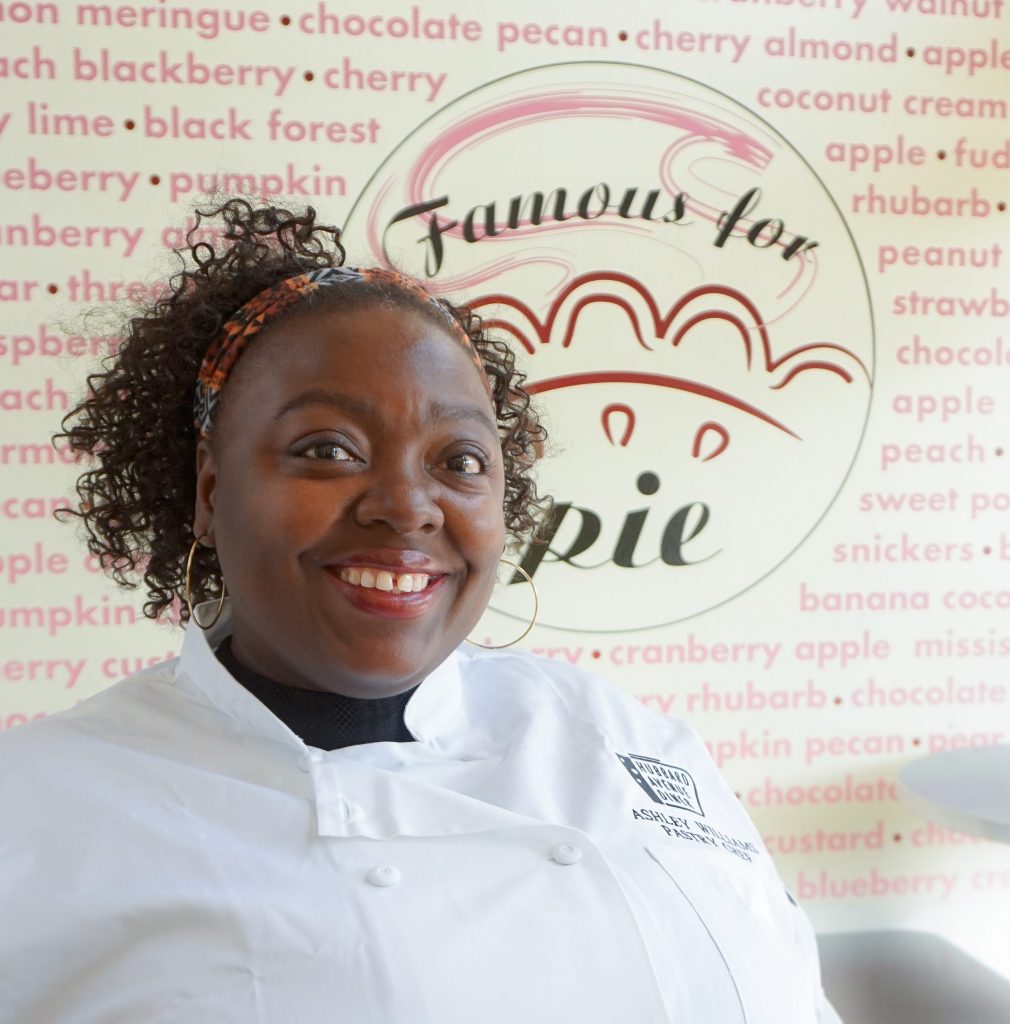 Ashley William, bakery manager of Hubbard Avenue Diner, was born and raised in Baltimore and moved to the Midwest in 1998. Her pastry skills started with her great grandmother and grandmother who taught her to bake in the style of their southern roots. Once that fire was lit, it only grew.  You will often see nods to southern staples like peach cobbler and coconut cake in her creations. Ashley has been an integral part of Hubbard's bakery for 14 years, building what is now known far outside of our local market for its pies, cakes, and cookies. She gets up each day long before the birds start singing to get Hubbard's sweet treats ready for the restaurant. For those just getting started in the world of pastries,Ashley's advice is that trial and error are a part of the journey.  Don't get discouraged when things aren't perfect the first time around. Some of the best desserts are born by chance.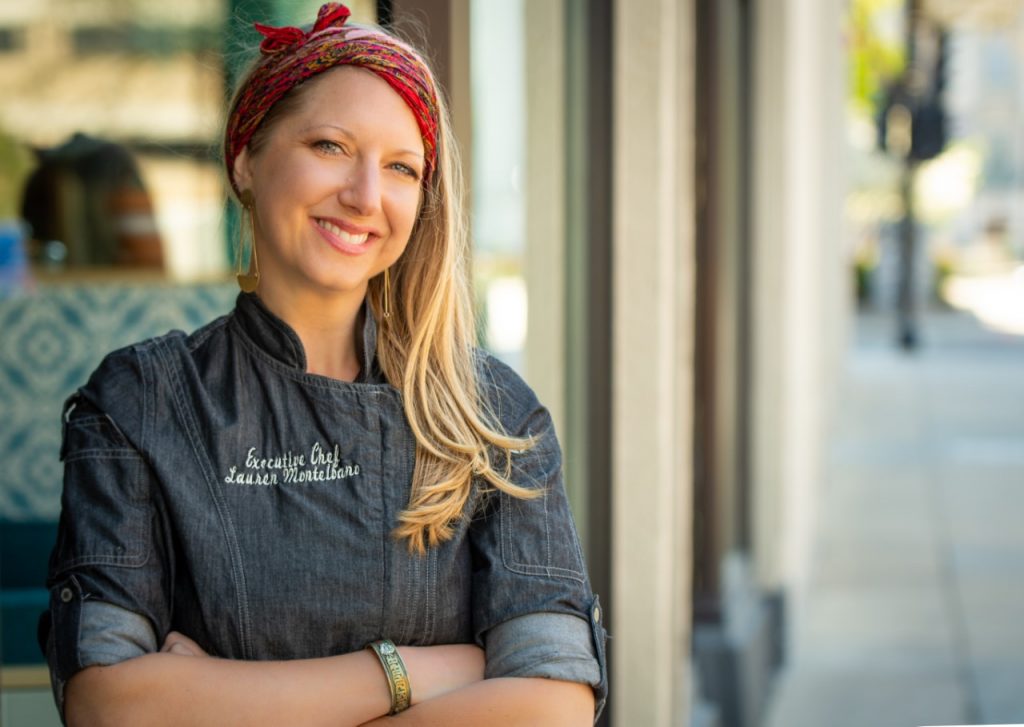 Chef Lauren Montelbano has spent four years running kitchens in Madison, WI. She was the opening chef at Surya Cafe and it was there she gained skills as an event caterer, menu developer, mentor, and hospitality manager. In addition, Lauren has worked as a personal chef for seniors and individuals with specific dietary needs, making her an expert in designing meal plans for people with special dietary restrictions and preferences. She now owns and operates The Vibrant Veg, a personal chef, catering and meal service business. Lauren caters events large and small all over the tri-state area. She published a cookbook called "Grounded: Conscious Plant-based Cuisine" and can also be seen hosting events at Kessenichs, on Channel 3, or making guest appearances on Wisconsin Foodie.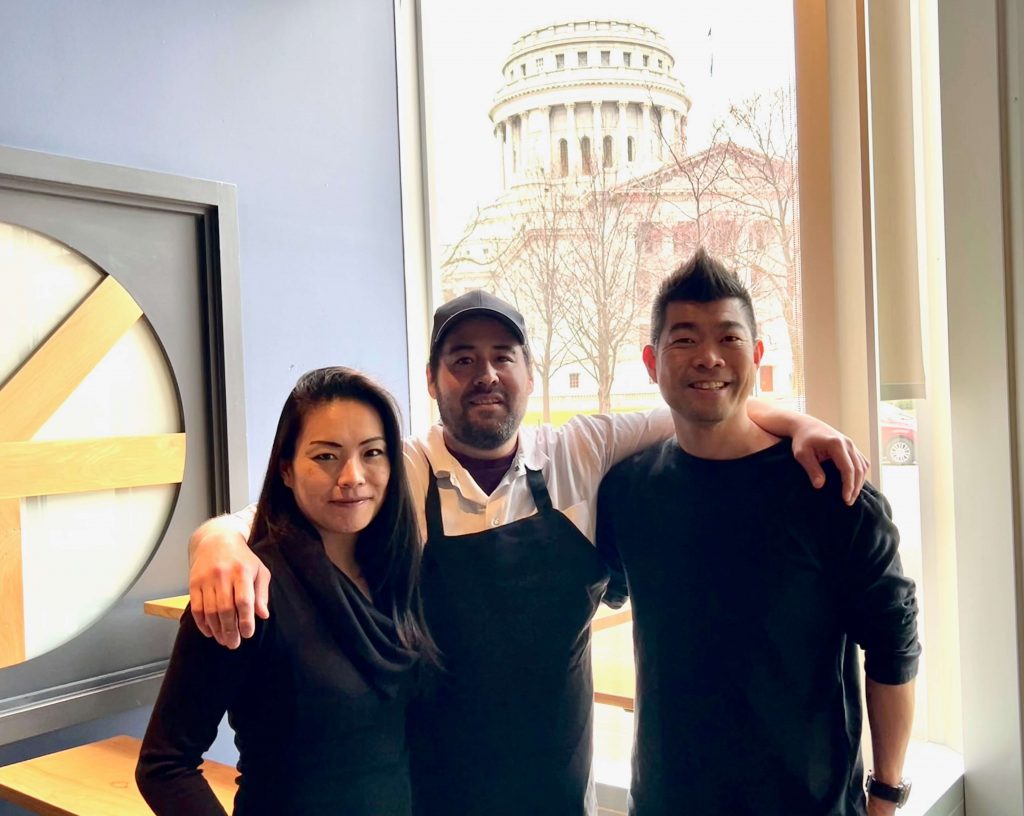 Wisconsin born to parents Patricia and Shuichi Sasaki of Wisconsin and Hokkaido, Japan respectively, David Sasaki developed an interest in Japan and its culinary culture at a young age, largely due to his father, who was the very first hire at Kikkoman Foods Inc. when they began operations in Walworth, WI. some 40 years ago. His interest in Japanese culture and its famous culinary legacy led him to take a job learning sushi under notable Madison chefs as Shinji Muramoto and Itaru Nagano, while studying at UW-Madison. 11 years later he met Mike Ding and joined Tavernakaya, where he since helped establish and maintain operations as its executive sushi chef. In addition to culinary art, he also enjoys playing a variety of musical instruments, as well as exploring the outdoors in a kayak, through a telescope, or with a fishing pole.
Michael Ding and Wendy Kuo are the husband and wife team behind Tavernakaya. They both grew up working in restaurants owned by family and close family friends. Michael is an alumnus of UW-Madison and worked in finance previously. Prior to joining Michael in the restaurant business, Wendy enjoyed a career in the digital marketing space after graduating from NYU. Both originally from New York City, the couple moved to Madison in 2010 to open Madison's first ramen shop Umami Ramen & Dumpling Bar on Willy St. At the end of 2015 they opened Tavernakaya on the Capitol Square serving up Pan-Asian cuisine with sushi being an integral part of the menu. In their free time they enjoy traveling, dining out, and spending time with their two boys ages 5 and 9.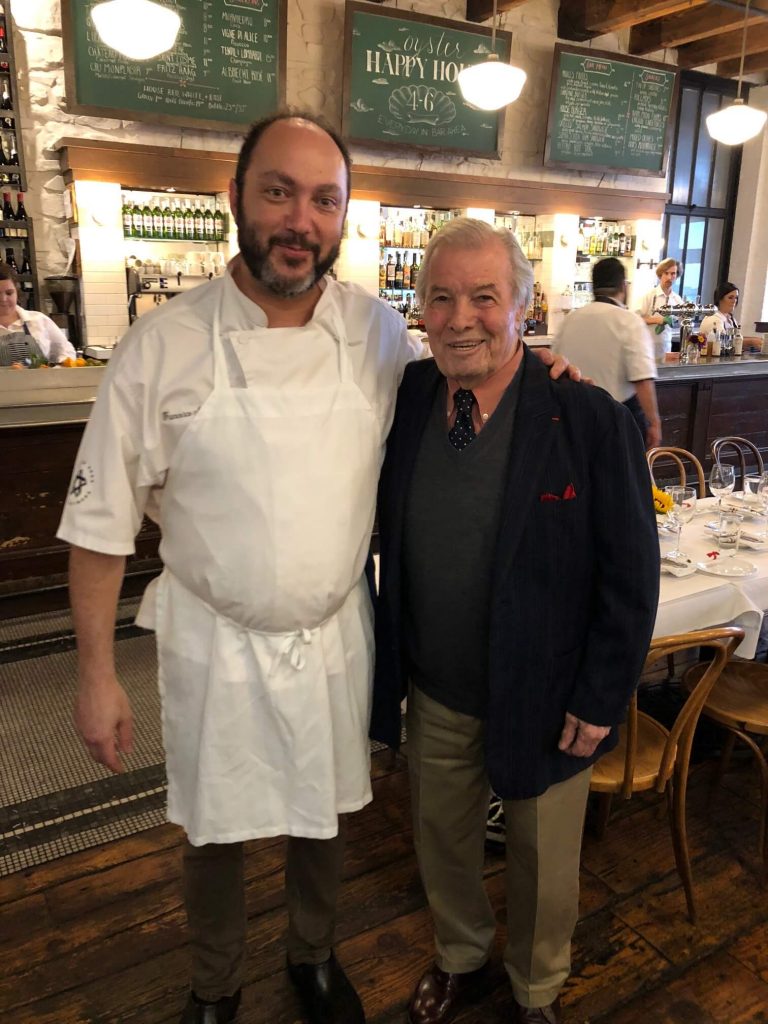 Francesco Mangano, born Bologna, Italy, is inspired by his childhood. At age seven, he learned to make pasta. Most family events and even regular days revolved around meals, with everyone cooking together and eating all at the same table at the same time. Dinner was never on-the-go or eaten in shifts but, instead, was a big, long, conversation-filled gathering. Today, Mangano creates the kinds of rustic Italian dishes his grandmother would make at her own osteria that she ran in Bologna when Mangano was a child. His restaurant Osteria Papavero is also inspired by his heritage: Osteria is an Italian word for tavern, and Papavero means poppy. Cooking seasonally is a passion, and Mangano's favorite is fall, with its plethora of squash, wild hare, and especially mushrooms.
The Menu
First Course: Tuna Poke Tostada From Chef David Sasaki and Tavernakaya owners Mike Ding & Wendy Kuo
Sushi Grade Tuna cubed and tossed with edamame, seaweed salad, pickled cucumbers, and scallions in a sweet and savory soy garlic dressing topped with yuzu tobiko, black sesame seeds, and ginger wasabi aioli on a crispy corn tostada
Second Course: Sundried Tomato Polenta Cakes From Chef Lauren Montalbano
White Bean, Tomato & Garlic Confit. Basil and Microgreen Salad. V, GF, NF, SF
Third Course: Tortelli From Chef Francesco Mangano
Fennel & ricotta-stuffed pasta, melange of spring vegetables, soft herbs
Fourth Course: Key Lime Tart From Chef Ashley Williams
Topped a mint gelee, whipped cream, fresh raspberries, raspberry sauce, rum, lime, and mint
Thank you to the donors of these live auction items!
Cento Kitchen Table for Four 
One of Madison's unique dining experiences.
A meal at Cento is memorable in and of itself, but there's nothing like savoring the experience from the Kitchen Table, with an up-close look into the bustling kitchen. You and 3 guests will be seated in a plush, curved booth with a front-row view of the chefs in action. Enjoy immersive, intimate dining experience with a 5-course menu from Chef Chris Myers. Enjoy delicious, seasonal, spontaneous dishes while watching the culinary theatrics unfold.
5-courses with classic wine pairings
Seatings available Monday-Thursday at 7:00 pm
Vegetarian and allergen-friendly menu available upon request 
Driftless Fly Fishing Trip w/Paul Asper 
Escape for two nights and two days to explore the natural beauty of Wisconsin's Driftless region. At this exclusive fly-fishing expedition led by Restoration Cider owner and expert fly fisherman Paul Asper, you'll venture to some of Wisconsin's most pristine trout streams for guided fly fishing. Paul will teach you the romantic casting techniques of Western fly fishing, or you can learn the Japanese Tenkara style (or both!). Then, kick back and rest for the night to the peaceful sounds of the nearby stream with an exclusive stay in Paul's restored 1950s Shasta camper. This is the perfect retreat for a fly-fishing novice, a veteran angler looking to learn a new technique, or anyone wishing to adventure off the beaten path to Wisconsin's cherished Driftless region. 
Octopi Brewing Dinner & Tour 
Spend an evening enjoying an exclusive dinner (paired with beer, of course!) for 8 people in the new private dining room at Octopi Brewing in Waunakee. House chef Jacob Guyette is a former apprentice of Madison chef and restaurateur Tori Miller. Great food in relaxed digs with an endless supply of the best beer in the Madison area—what could be better than that? All you have to do is figure out who to bring along.
Lakefront Escape in Northern Wisconsin  
Unplug and unwind in this stunning 4-bed, 2.5 bath cabin in Hayward, Wisconsin. This beautiful hand-peeled log cottage is tucked among the trees overlooking Upper Twin Lake in Burnett County. Cast your fishing line for the plentiful northern pike from the expansive dock, explore the lake on the cabin's kayaks, and at the end of the day, cozy up next to the lakeside firepit. The cabin features a full kitchen, wrap-around porch, and all the comforts of home. Perfect for a family vacation or some Northern solitude, you can immerse yourself in the Northwoods for 3 days in a home unlike any other.
Our 2022 Event Sponsors
Want to sponsor Epicurean Evening 2023? Contact rkelly@cleanwisconsin.org for more information.
Questions?
Contact Luke Voegeli
(608) 251-7020 x23
We can accommodate vegetarian and gluten-free dietary needs.