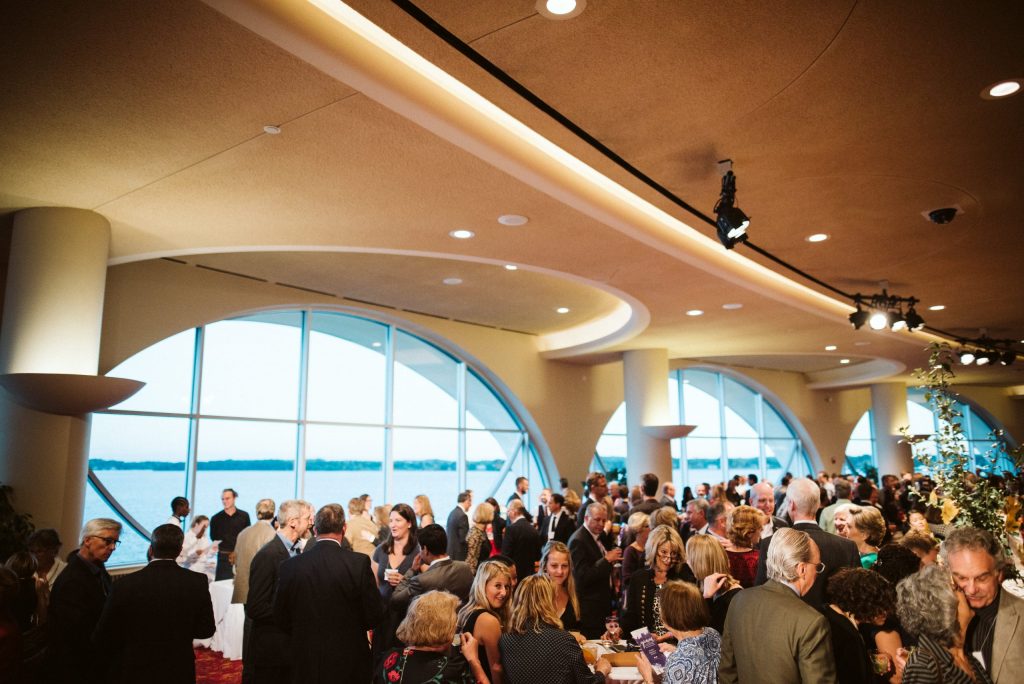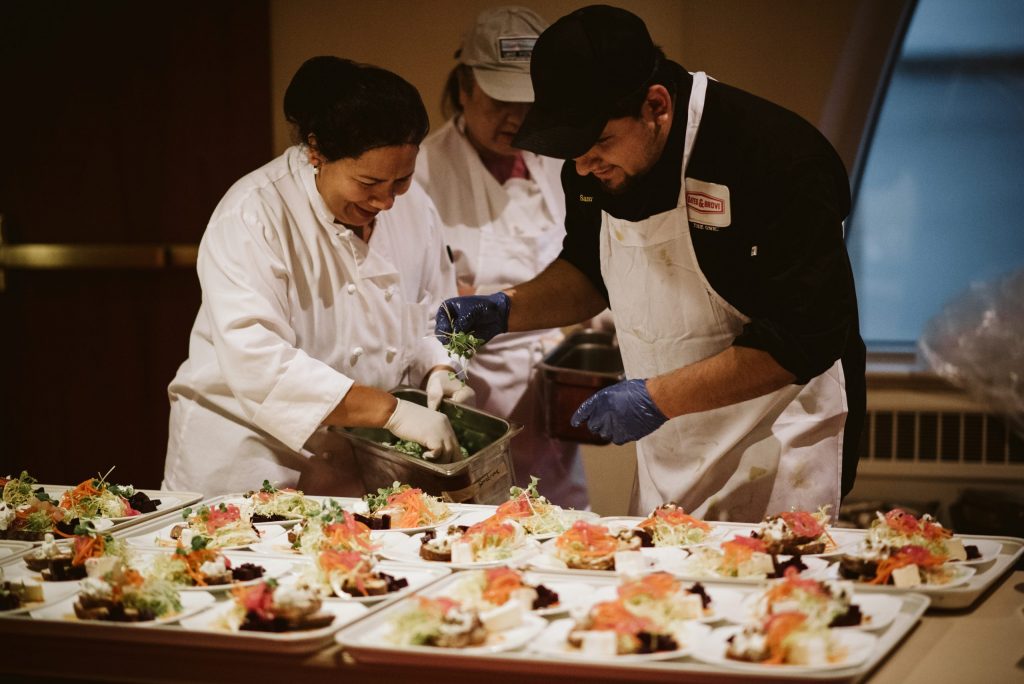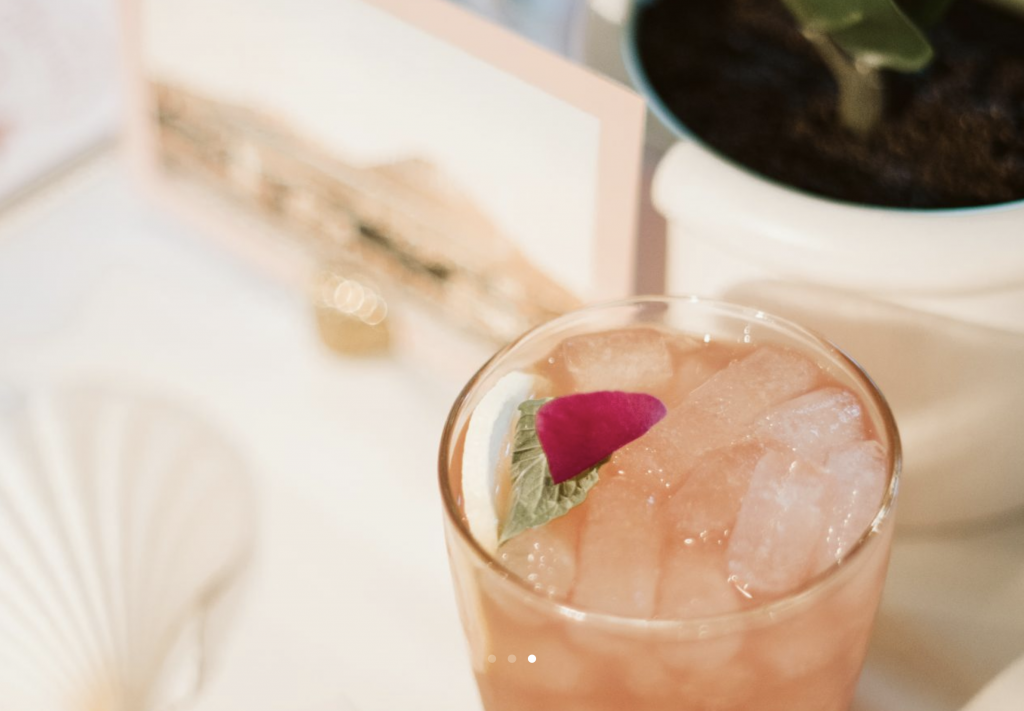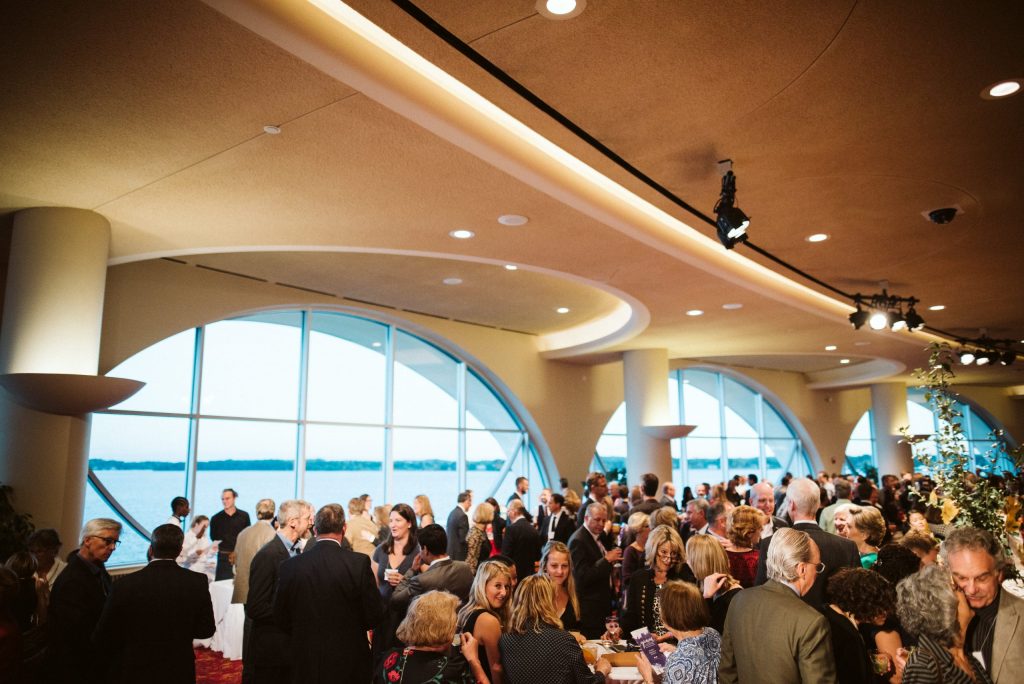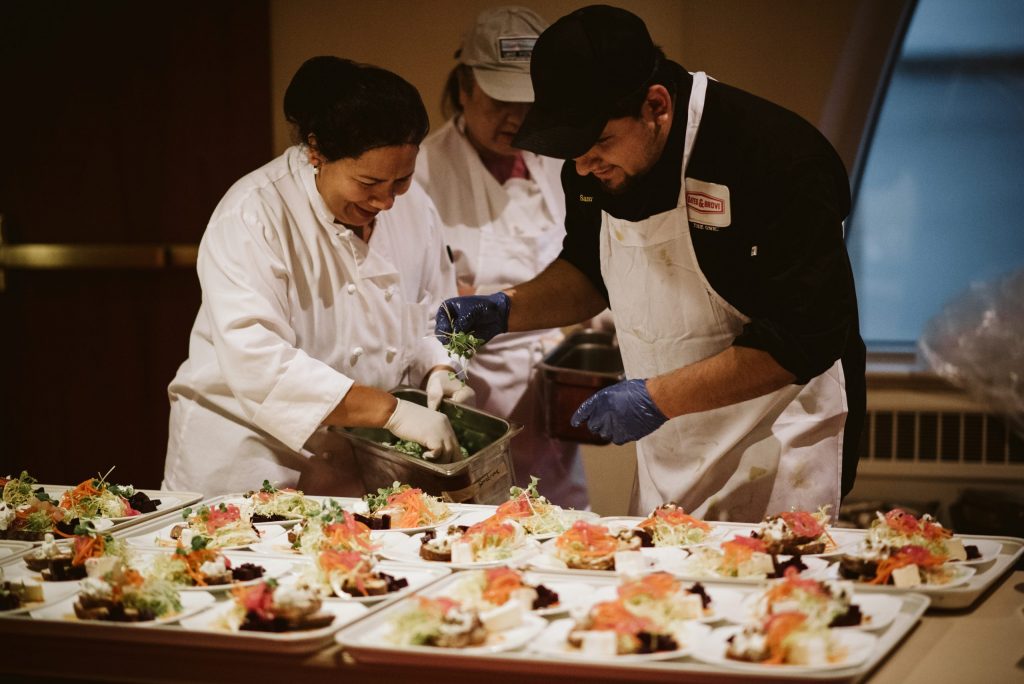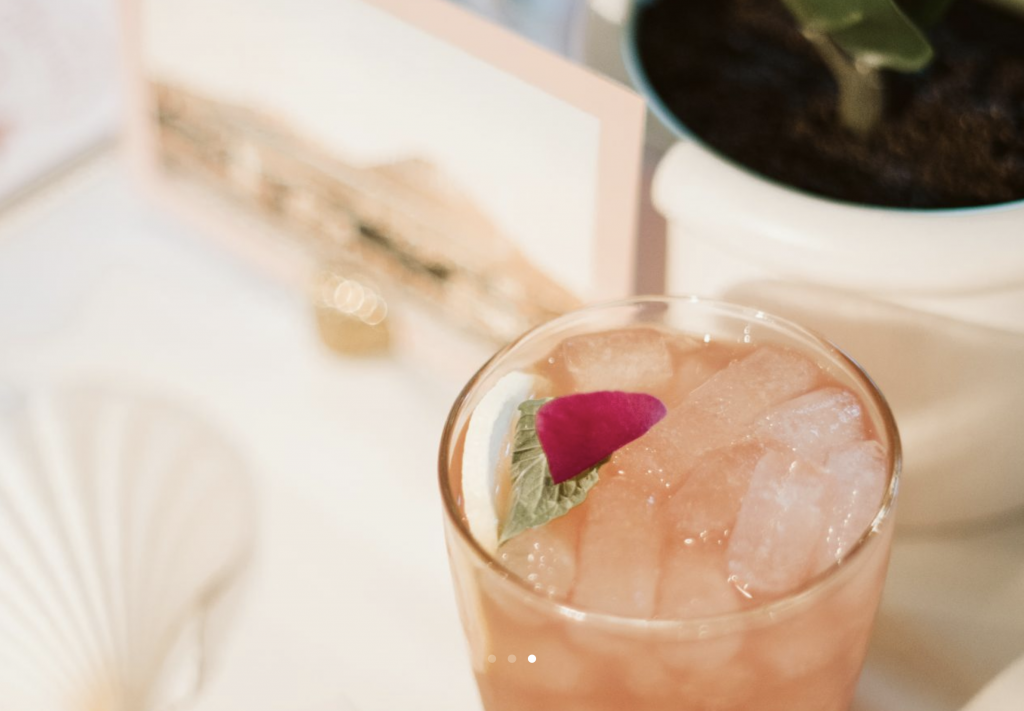 Epicurean Evening is a premier dinner gala showcasing some of Madison's top chefs. Join us for an evening with local fare, craft cocktails, and great fun to celebrate Wisconsin's natural resources and support our ongoing work to protect them.
---
April 27th, 5 pm – 9 pm
Monona Terrace
Madison
Get your tickets today!
Join us for our 9th annual Epicurean Evening at the Monona Terrace! Tickets include a complimentary cocktail hour with hand-crafted creations by the top mixologists in the city and a unique opportunity to savor a five-course meal prepared by chefs from some of Madison's most popular restaurants. The evening features a silent auction, giving-tree, and exciting live auction. All proceeds benefit Clean Wisconsin's statewide work for clean air and clean water.
Tickets can also be purchased via checks made out to Clean Wisconsin and mailed to 634 W Main St #300, Madison, WI 53703. Please include "Epicurean Evening" in the check memo.
first course 
SEAFOOD SUNOMONO SALAD
Chef Kevin Kuo of Tavernakaya
Octopus, shrimp, kanikama, cucumbers, and wakame in a rice vinegar dressing topped with furiake and sesame seeds
Second course
DOOR COUNTY CHERRY MOLE
Chef Juan David Umaña of Jardin
Stone-ground cherry mole, chicory-carrot-ginger ají, stone fruit reduction, marinated maitake corn fritters, cilantro microgreens
Third course
SCALLOP CEVICHE
Chef Susan Hendrix of Tempest
Bay scallops, citrus, mild peppers, cilantro, fennel, served with fresh fried tortilla chips
Fourth course
Ricotta Cavatelli
Chef Giovanni Novella of Bar Corallini
Served with porcini mushrooms ragu, smoked pecorino, sage & parmigiano crisp, micro
celery
Dessert course
PARSNIP SPOON CAKE
Annemarie Maitri of Bloom Bake Shop
Parsnip cake, hazelnut brittle, spring flowers, bee pollen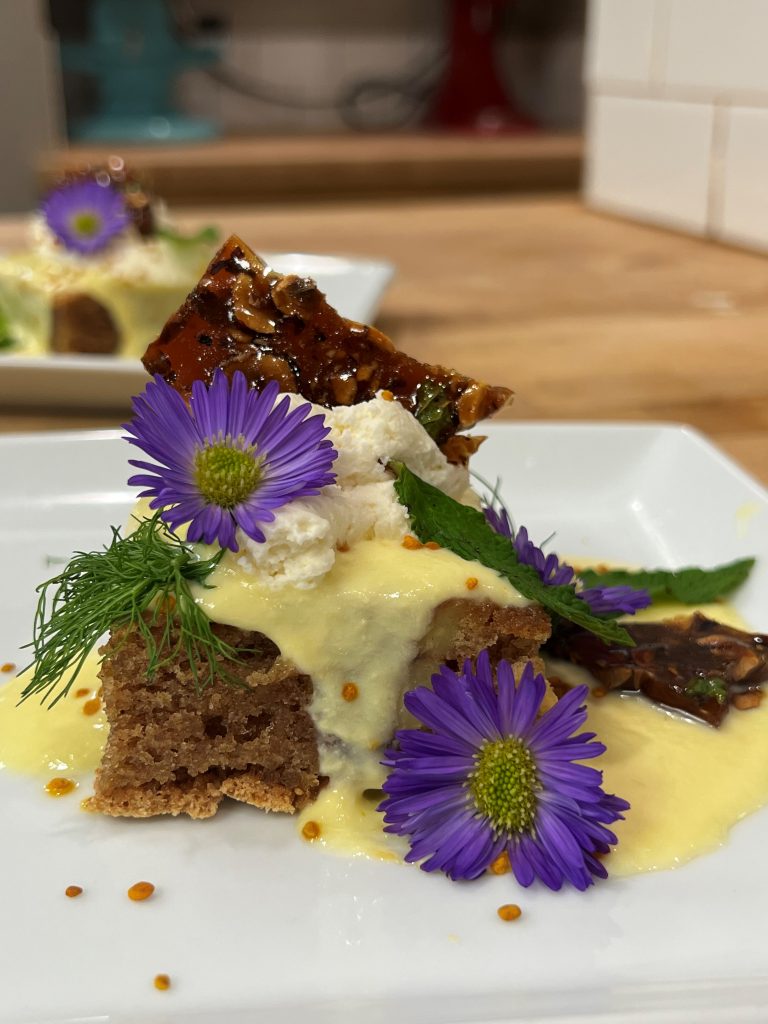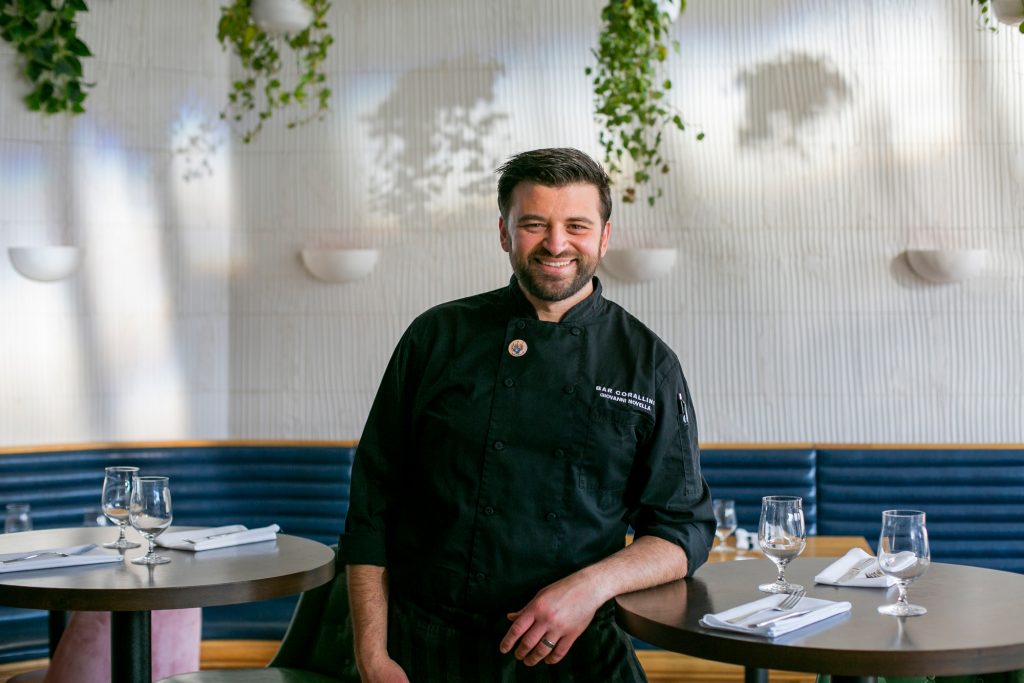 Giovanni Novella
Executive Chef & Proprietor of Bar Corallini 
Chef Giovanni Novella is a native of Torre del Greco, a fishing town in Southern Italy. After moving to Madison, Chef Novella was Executive Chef at Cento and Fresco before his current position as Executive Chef at Bar Corallini, where he sources quality ingredients from both the Midwest and Italy to create classic and innovative dishes that let these products shine.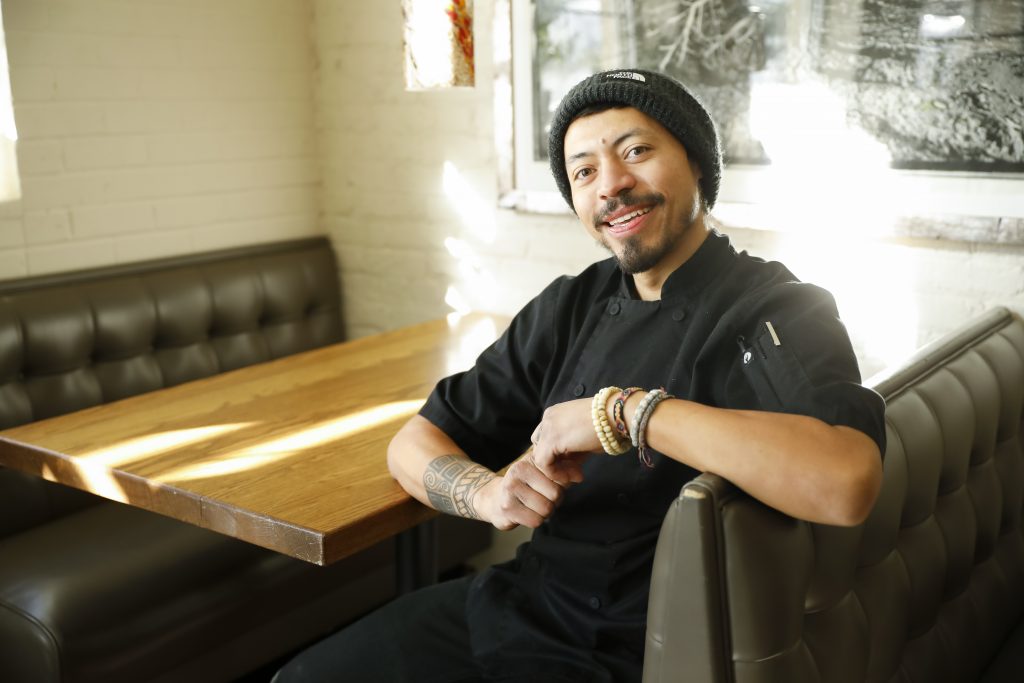 Juan David Umaña
Executive Chef at Jardin
Chef Juan David Umaña is the Executive Chef at Jardin, Madison's premiere casual-fine dining, plant-based restaurant. After working in the industry for over 15 years, traveling the world, and having stints in restaurants across the country, he has relocated here to Madison to push the boundaries of what vegan cooking can be in the Midwest. Originally from Bogotá, Colombia, Juan has lived on the East Coast, Midwest, and West Coast. He established his own award-winning vegan food truck, Vengan Pa' Ka, in Eugene, Oregon where he grew his passion for sustainable sourcing. With a high focus on local, organic, and seasonal ingredients, the menus he creates pull from different times and cultures that have captivated his artistic interest. Having spent time in Alice Water's renown Berkeley institution, Chez Panisse, and Kimbal Musk's farm to table restaurant, The Kitchen – Denver, he focuses on connecting with the land, the community, and the seasons.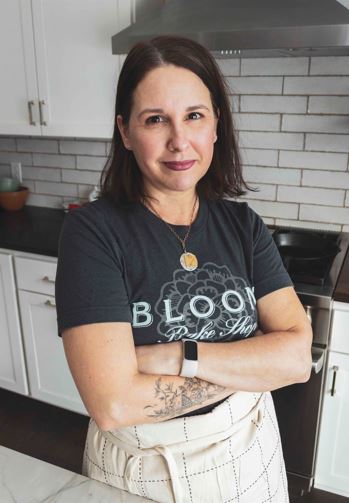 Annemarie Maitri
Creator/Owner of Bloom Bake Shop
Annemarie Maitri's journey from her birthplace in Tachikawa, Japan to her current home in Madison, Wisconsin has been shaped by influences as diverse and gratifying as the delicacies she serves at Bloom Bake Shop. Starting with her parents who were born and raised in south Louisiana where food is a religion, to working as a youth in all facets of the food industry, to leaving a corporate position 13 years ago to pursue her passion for baking, Annemarie has been steadfast in her commitment to Bloom's mission: source ingredients with integrity, bake fresh and delicious desserts and bread with intention, and importantly, cherish and connect with the community in which Bloom has thrived and grown. Always driven to learn and develop herself and others, Annemarie studied bread and French pastry at the San Francisco Baking Institute, and she's given back through her writing and serving as a consultant to other like-minded small businesses. Annemarie shares her dreams and ownership of Bloom with her husband Mark Pavlovich –her chef, partner, and best friend.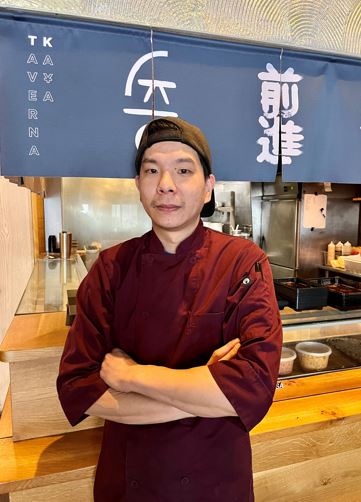 Kevin Kuo
Executive Chef at Tavernakaya
Chef Kevin Kuo moved to Madison from New York City in 2017 to work alongside his sister Wendy Kuo and brother-in-law Michael Ding, who own Tavernakaya and Umami.  Back in NYC, he worked in several Japanese restaurants and catering operations gaining valuable experience and a foundation in the culinary arts.  Once in Madison, Kevin was trained on the recipes and execution of all menu items at Tavernakaya where he quickly advanced to become proficient in Sushi, Wok, and Ramen cooking.  He was promoted to the role of Executive Chef in 2020 and has been an integral part of the family-run business ever since.  When not cooking, Kevin enjoys hanging out with his two golden retrievers.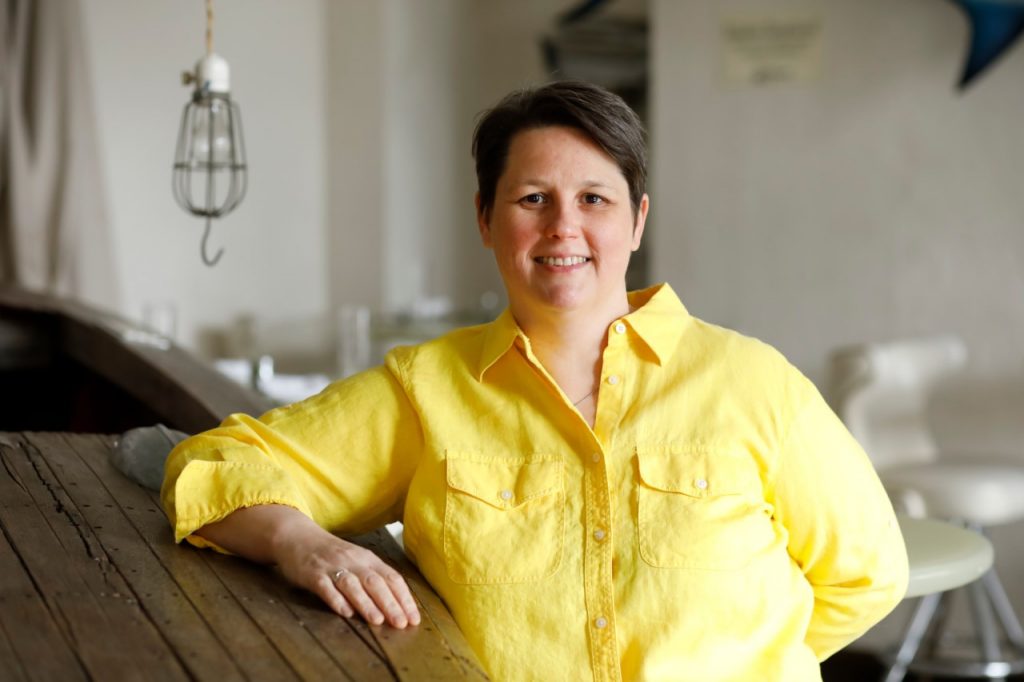 Susan Hendrix
Sous Chef at Tempest Oyster Bar
Susan Hendrix has been happy to call Madison home since the early 90s.  She cut her teeth at a variety of esteemed local establishments, including working for Henry Doane at the Orpheum and the Tornado Club prior to taking the reins of Sunprint on the Square as both owner and chef.  She came back to work for Henry at Tempest in 2015.  Susan's enthusiasm for the growing business came from her belief that success is a collective project and depends on the mutual respect of the staff.  Tempest found a unique place in the Madison restaurant ecosystem by keeping these ideals in the forefront while simultaneously producing excellent food and dining. As an industry lifer, she's been active with the Culinary Ladies Collective.  Susan has participated in their Cookies Drive, a Morris Ramen Seafood Pop-Up, the Woman's Voice for Choice event and collaborated with the Spirited Women crew on the Meta-Mind Mixer Dance Party extravaganza.  Madison is a great place to live and work and Susan is happy to help support the important efforts of Clean Wisconsin.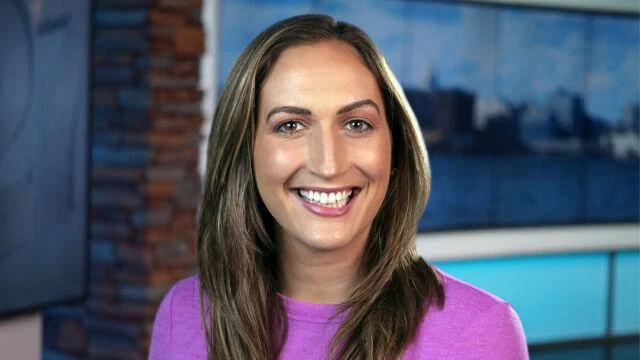 Karley Marotta
Sports Director at WKOW
Karley Marotta joined the sports department at WKOW-TV in March of 2020 as a Weekend Sports Anchor/Reporter. Just two years later in October 2022, she made history becoming WKOW-TV's first female Sports Director. Prior to coming to Madison, Karley spent 2 1/2 years in La Crosse, Wisconsin at WXOW-TV.
Karley graduated from Indiana University with a degree in Sports Broadcast Journalism in 2017.
Karley has covered big events such as the Minneapolis Miracle game between the Vikings and Saints, the Packers winning the NFC North at U.S. Bank Stadium, and Bucks and Brewers playoffs. However, she finds the most joy in getting to know local teams and athletes.
A Milwaukee native, Karley is thrilled to continue covering teams she grew up watching!
Questions?
Contact Luke Voegeli
(608) 251-7020 x323
We can accommodate vegetarian and gluten-free dietary needs.