Here's how to keep you and your family safe from ozone pollution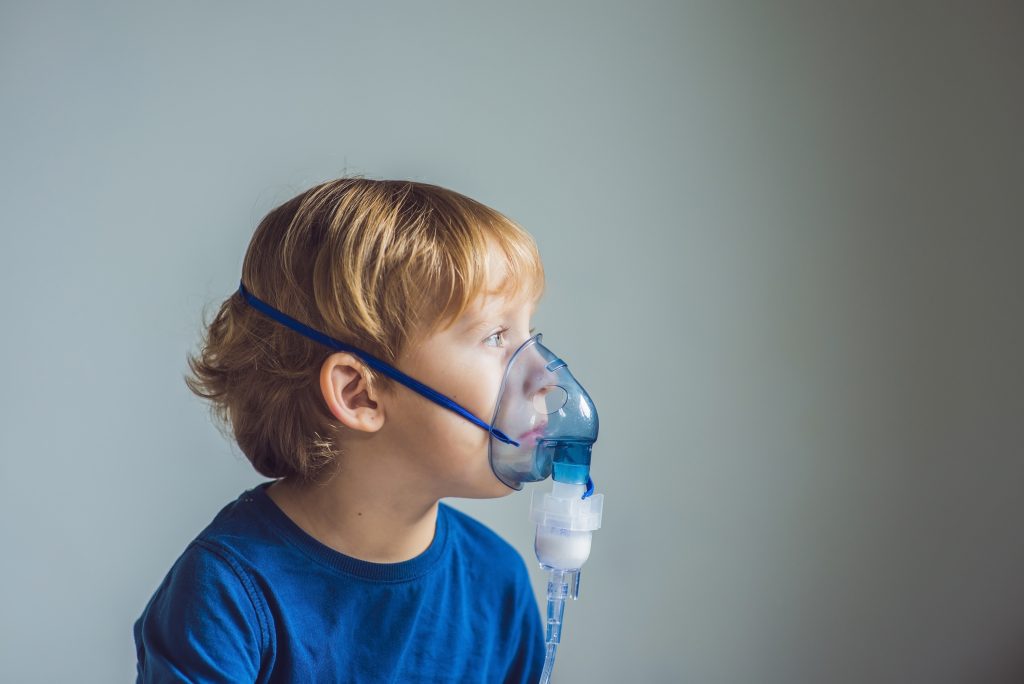 Looking forward to spending time outside this summer? When you head out the door, you probably check the weather to see if you need a jacket or an umbrella—but on hot sunny days, you should also check to see if air quality poses a risk to your health. Doing so is easy, and it could save your life.
Ground-level ozone is often called smog because of the haze that is visible on high ozone days. Ozone levels rise when two pollutants—nitrogen oxides and volatile organic compounds—react with heat and sunlight. The largest sources of these ozone precursor pollutants are motor vehicles, industrial facilities and fossil fuel-fired electric power plants.
Children, the elderly and people with asthma, emphysema and other lung diseases are the most sensitive to ozone exposure. On days when ozone levels exceed the U.S. Environmental Protection Agency's health-based ozone standard, children and adults who have lung disease should limit the time that they spend outside.  When ozone levels reach 86 parts per billion or above—the red and purple zones on the Air Quality Index chart—even healthy people should limit vigorous exercise and physical labor outdoors.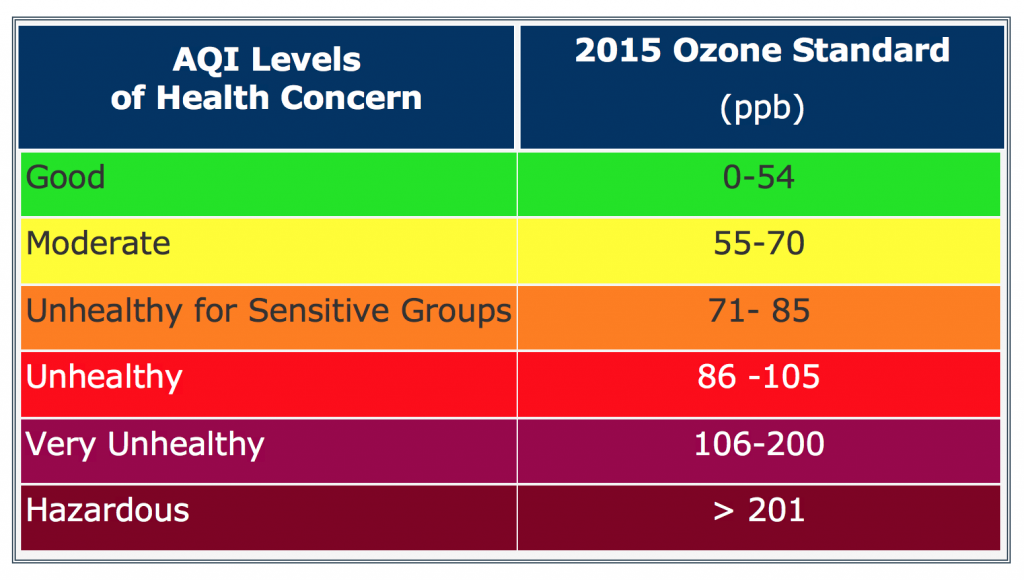 Clean Wisconsin is working to reduce the number of days when ozone levels exceed the federal air quality standard by challenging EPA's implementation of the Clean Air Act in nine Wisconsin counties. If Clean Wisconsin is successful, EPA and DNR will be required to take steps to reduce emissions of smog-forming pollutants in these counties.
AirNow, a service of the U.S. Environmental Protection Agency, provides minute-by-minute information about air quality all across the country, including Wisconsin. You can download the free AirNow app to your phone, and you will be able to access current information about air quality wherever you go.
You can also find the same information on the AirNow website. Here, you can see a map of Wisconsin that shows air quality levels in real time using the standard color coding from the Air Quality Index. The AirNow website is at https://www.airnow.gov/
Some Wisconsin cities issue Air Quality Health Advisories on days when ozone reaches unhealthy levels. These Air Quality Health Advisories help sensitive populations avoid exposure to ozone by staying indoors. They also are good reminders to do your part to help reduce air pollution on high-ozone days, like taking mass transit instead of driving your car.
If you would like Air Quality Health Advisories e-mailed to you, it's easy to sign up at  http://www.enviroflash.info/signup.cfm
We strongly encourage you to use AirNow and sign up for Air Quality Health Advisories to protect yourself and your family from exposure unhealthy ozone levels. These are small steps you can take that will make a big difference to keep you and your family safe from air pollution.