In October, Clean Wisconsin led a small group of individuals for a small  lobby day in Washington, D.C., to share stories about the importance of the Great Lakes with elected officials.
Healing Our Waters is a national organization that builds a coalition of organizations among Great Lakes States to advocate important priorities relating to restoring and protecting our Great Lakes. Clean Wisconsin was selected to be Wisconsin's co-state lead with Milwaukee Water Commons. A part of this partnership includes building a team of people to bring to Washington, D.C. and advocate for these important issues that are critical for the health and quality of life of the region.
In March, Clean Wisconsin and Milwaukee Water Commons recruited and led 10 fantastic individuals with diverse experiences from all around the state for the official Great Lakes Lobby Day. In October, we hosted a smaller follow-up lobby day to thank those elected officials that are supportive and to press for some specific items, such as funding for the Brandon Road Dam project in Illinois to stop the spread of invasive species in the Great Lakes and into Wisconsin waters.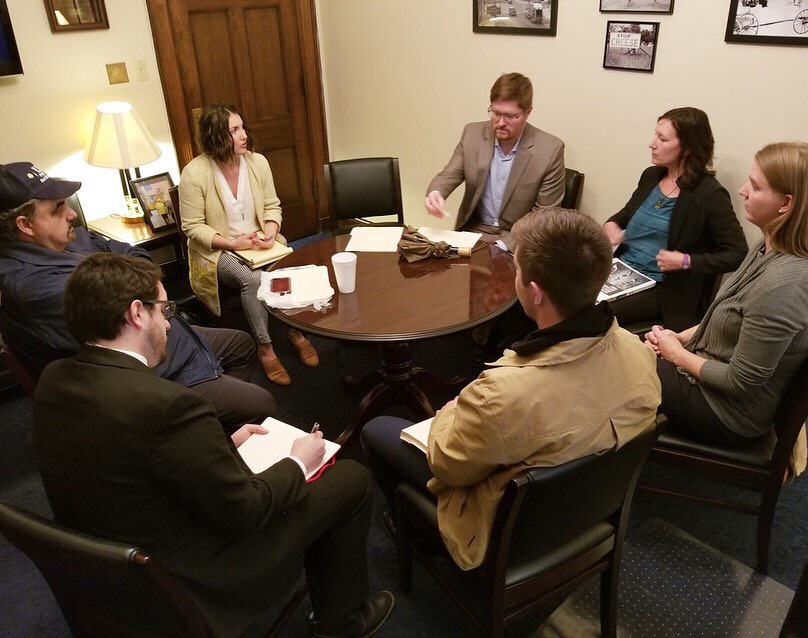 The main initiatives for us and the Healing Our Waters coalition were supporting the Great Lakes Restoration Initiative (GLRI), drinking water infrastructure, clean water protections, and stopping the spread of invasive species—particularly Asian Carp. Advocating to our federal representatives and senators is important because clean water and particularly funding for GLRI has become a bipartisan issue that has received support during critical times. In his last budget proposal, President Trump zeroed out funding for GLRI projects and a bipartisan group of members rallied around its support and successfully fought for that funding to be included in the final budget. It is vital to recognize these representatives' hard work on this issue and to press for their continued support in the future.
For this DC fly-in Clean Wisconsin and Milwaukee Water Commons were able to bring two individuals to share their experiences with GLRI funding and how water quality affects their way of life. Beth Handle is the owner and operator of Milwaukee Kayak Company located right on the Milwaukee River downtown Milwaukee. She shared the success of her business and its growth over the last seven years and how cleaning up the river brought new life and a sense of connection to the waterway. Various river cleanup projects not only expand the areas her customers and staff can explore on the river but it truly makes the Milwaukee River a destination for outdoor recreation connecting environment and communities together. Beth saw first-hand how the river has changed from a place that people feared to a place where families are now paddle boarding, swimming, and exploring the river for the first time. Beth proudly calls herself a river defender and attributes a lot of these new river connections to GLRI funding, clean up efforts, and local communities and partners really rallying around clean and safe water for all.
Chairman Rick Peterson is the Tribal Chairman of the Red Cliff Band of Lake Superior Chippewa and Commissioner of the Great Lakes Indian Fish and Wildlife Commission (GLIFWC). He spoke about how the unique location of Red Cliff being surrounded by Lake Superior on three sides is intimately impacted by climate change: record water levels are affecting shorelines, rising temperatures are resulting in less ice cover, and increased polluted runoff is leading to toxic algal blooms.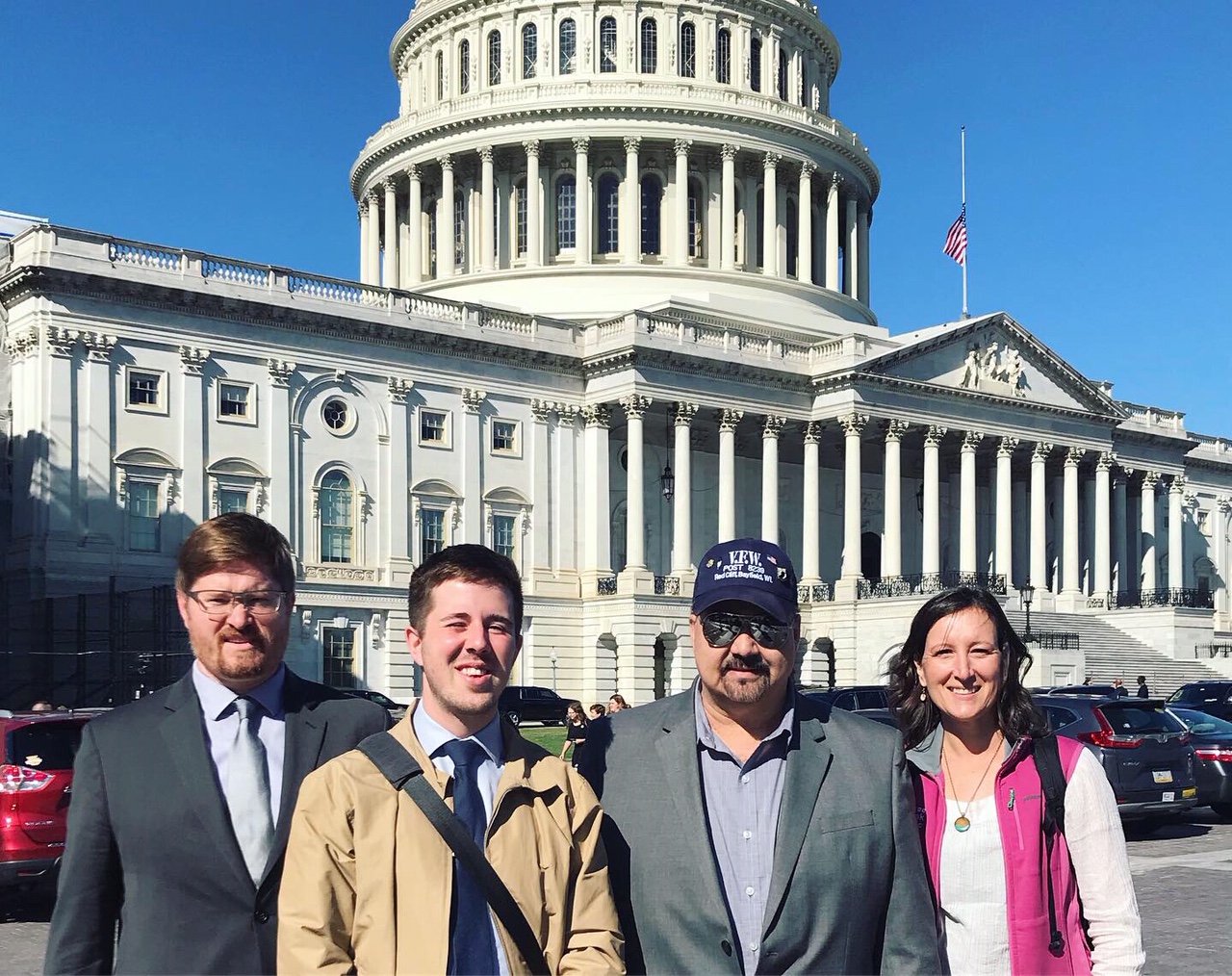 Chairman Peterson also spoke about how his father and grandfather were commercial fisherman and how fishing—both as a business and a pastime—are being impacted both by climate change and impending invasive species. However, he is optimistic that there is a lot we can be doing now to prevent these impacts from getting worse. Chairman Peterson started every conversation with "climate change is real" and sees investments in The Great Lakes as being proactive in the face of climate change and combating the problem on the ground level with water and infrastructure protections and restoration. One place that came up over and over was all the hard work that went into Frog Bay Tribal National Park, the nations first tribal national park, and invited all to take a trip up to Red Cliff and visit Frog Bay!
We really want to thank Beth and Chairman Peterson as well as Joe Fitzgerald from Milwaukee Water Commons for the successful trip to DC, telling our personal stories about the importance of clean water, and advocating for the Great Lakes. In a day and a half, we met with all seven congressional offices and both senate offices. It was really inspiring to hear the bipartisan support for investment in the Great Lakes region. We all have a personal connection to Wisconsin's waters, and we were happy to be able to share those stories with our elected officials.
---
Day One:
Representative Gwen Moore
Representative Glenn Grothman
Representative Bryan Steil
Day Two:
Representative James Sensenbrenner Jr.
Representative Mark Pocan
Representative Mike Gallagher
Senator Tammy Baldwin
Representative Ron Kind
Senator Ron Johnson
(Resigned) Representative Sean Duffy, no meeting.