Clean Wisconsin is working on a project to identify and map out pristine places throughout our beautiful state. One factor we're looking into is light pollution.
Using nighttime satellite data we've mapped out the darkest areas throughout Wisconsin. When choosing a location for checking out the summer meteor showers, general star gazing, or if you just want to get away for a bit, check it out for areas to keep in mind!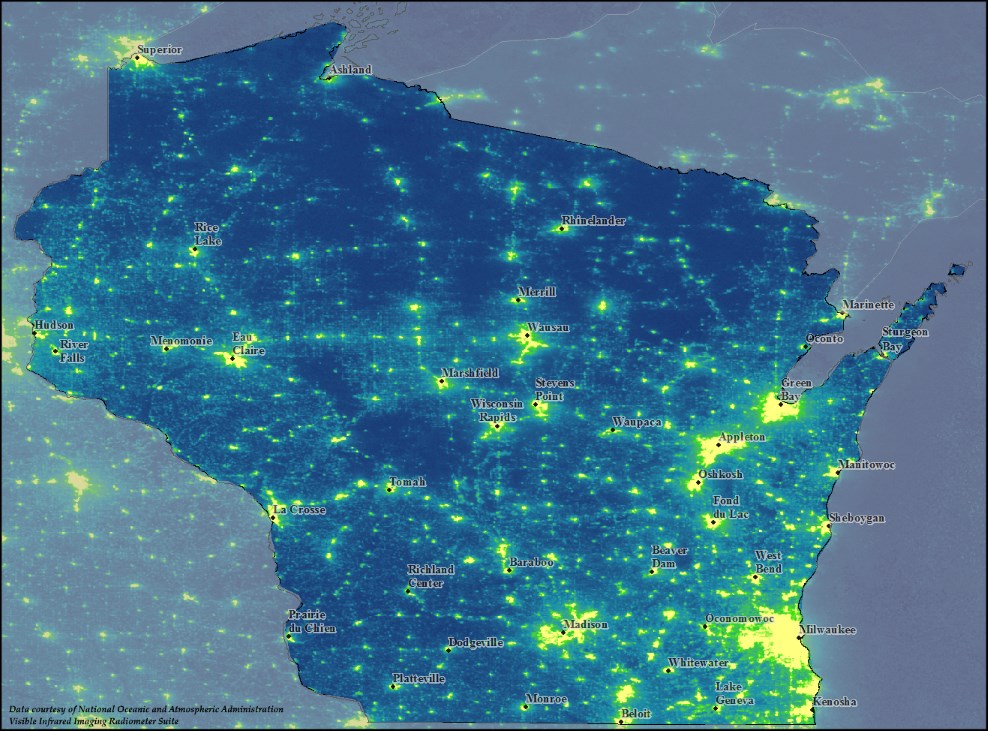 Brighter areas are in yellow, darker areas are blue. Click on the image for a larger, higher-resolution version.
If you're looking for dark parks relatively close to larger urban areas (within 10 miles of the census-designated borders), check out our list here.
To make sure you're in the loop as our work moves forward and we dive in with new measures to discover more special places, sign up below!