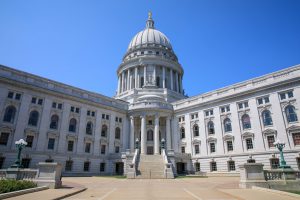 On July 8th, after nearly a decade of litigation, the Wisconsin Supreme Court issued two massive rulings for Wisconsin's waters...
Read More
Latest Posts
MADISON — After monitoring Wednesday evening's presentation of the State of the State address by Governor Doyle, Clean Wisconsin issued the following statement applauding two key environmental elements of the speech.
Read More
MADISON — After more than two years of meetings the Groundwater Advisory Committee (GAC), today released its final report to the legislature.
Read More
help spread the word
Every Share Matters
get the latest
News from Clean Wisconsin
Sign up for environmental news and exclusive alerts from a source you can trust. We'll keep you up to date on environmental issues impacting communities across Wisconsin.