Measure must be fixed to protect Wisconsin's lakes, rivers and streams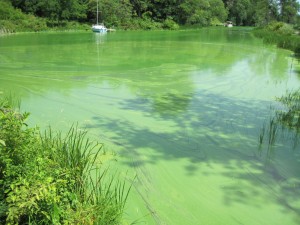 MADISON — In a surprising move last night, the Joint Finance Committee voted on party lines to pass a measure that would require the Department of Natural Resources (DNR) to repeal and recreate NR151, a decade-old rule package that protects Wisconsin's lakes, rivers and streams from pollution running off of farm fields, construction zones and city streets.
"These flexible, commonsense rules are some of the only things that stand between our beautiful waters and pollution like cow manure, pesticides, oil and other toxic substances," said Amber Meyer Smith, director of programs and government relations at Clean Wisconsin. "Repealing this package would leave Wisconsin's beautiful lakes, rivers and streams extremely vulnerable."
Pollution that runs off of farm fields, parking lots, construction zones and city streets, referred to as nonpoint source pollution, is the major cause of polluted waters in Wisconsin. Since 2002, NR151 has helped reduce this pollution by setting standards for manure and nutrient runoff from agricultural lands and by requiring developers and municipalities to reduce runoff from urban areas.
"Runoff is the largest source of pollution in Wisconsin's waters," said Smith. "Wisconsin's lakes, rivers and streams are central to the identity and economic health of our state. Erasing one of the cornerstone protections for our waters is dangerous and shortsighted."
While the measure does charge the DNR with recreating the rule, advocates agree that this would likely result in weakened standards that would fail to adequately protect Wisconsin's waters, nearly half of which are already listed as impaired by the federal government.
"Repealing decade-old rules and starting from scratch would create great regulatory uncertainty and leave our beautiful waters at risk," said Smith. "The people of Wisconsin care deeply about the health of our waters and this dangerous provision must be removed from the budget."