2023 could mark a turning point in Wisconsin's fight against climate change
---
This year, historic federal funding measures could begin making a major impact on top environmental concerns for Wisconsin. Beyond widely anticipated consumer rebates and tax incentives, the state itself is set to receive billions of dollars to address climate change, support sustainable agriculture, and promote clean energy. "Governor Evers and his administration have a tremendous opportunity to use this unprecedented federal funding to make Wisconsin a leader in tackling the climate crisis. They need to turn aspirations into action and seize this opportunity," said Erik Kanter, Clean Wisconsin Government Relations Director.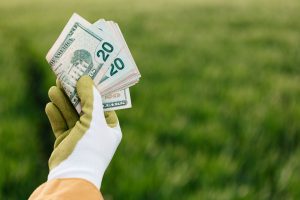 The money, made available through the Inflation Reduction Act (IRA), Bipartisan Infrastructure Law (BIL), and other federal sources, is a recognition of the urgency required to confront the climate crisis. Incoming funds will carry a special emphasis on assisting historically disadvantaged communities through the Justice40 Initiative, which strives to allocate at least 40% of the benefits from federal investments directly to disadvantaged communities.
This kind of federal support is crucial for Wisconsin, where a lack of action from state lawmakers has hindered efforts to achieve climate goals for the state. "While other states have taken aggressive action on climate change, Wisconsin's legislature has been unwilling to take meaningful steps to address climate issues" said Kanter.
Clean Wisconsin Water Program Director Scott Laeser notes these major federal investments could be an effective alternative to regulatory action by providing incentives and direct funding for environmental initiatives. "Environmental protection is usually accomplished with both carrots, like financial incentives, and sticks, such as regulatory steps. We haven't seen much use of the stick in Wisconsin but we're about to get a whole lot of carrots," said Laeser.
The IRA includes some two dozen tax provisions that will save families money on their energy bills and accelerate the deployment of clean energy, clean vehicles, clean buildings, and clean manufacturing. According to the White House, Wisconsin should see about $4 billion from the IRA over the next eight years, just for large-scale renewable energy production. That investment alone will lower energy costs for Wisconsin families and create good-paying jobs that deliver lasting value to Wisconsin's economy. But the wave of federal funds doesn't stop there: rebates, federal tax credits, and grants for sustainable agriculture will have far-reaching benefits for Wisconsin families and businesses.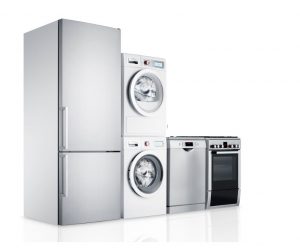 Millions of low and moderate-income households in Wisconsin are eligible for rebates that will cover 50% -100% of the cost to upgrade home appliances, such as water heaters, clothes dryers, and ovens, to more energy efficient models. The IRA also provides tax credits covering 30% of the cost to install solar panels and battery storage systems, make home improvements to reduce energy leakage, and upgrade heating and cooling equipment. These credits are available to all Wisconsin residents, regardless of income.
In addition to lowering energy costs, the IRA will create good-paying jobs in the clean energy industry through tax credits for businesses in the solar, wind, battery, and other clean energy industries, with bonuses for businesses that pay a prevailing wage. There are already 71,370 Wisconsin workers employed in clean energy jobs, and with the investment of an additional $4 billion in large-scale clean power generation and storage, the number of clean energy jobs in Wisconsin is expected to grow proportionally across the clean energy sector.
Small businesses in Wisconsin, which make up 99.4% of all businesses in the state, will also benefit from this wave of federal funds. Commercial building owners can receive a tax credit of up to $5 per square foot for energy efficiency improvements, and small businesses can also take advantage of the tax credits covering 30% of the cost to install solar power systems or make energy efficiency improvements.
In addition to the funding for clean energy development, Wisconsin will also receive significant funding for sustainable agriculture initiatives, including a large portion of a $50 million grant awarded to Edge Dairy Cooperative, Clean Wisconsin, and other partners, to assist dairy and sugar beet producers in adopting more sustainable farming practices.  "Wisconsin has long been a leader in agricultural conservation efforts, and this climate-smart grant is an opportunity to accelerate those efforts in our state and expand them elsewhere.  We cannot meet our climate change goals without changing the way we manage our land, and it is urgent this work begin now" said Laeser.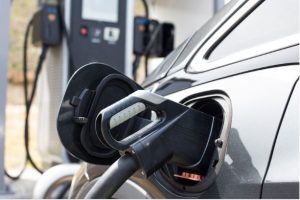 Further funding from the Bipartisan Infrastructure Law will provide $78 million for strategically located electric vehicle charging stations, increasing access to low-carbon transportation for Wisconsinites. This, coupled with the commitment of major automotive manufacturers to go all-electric, will allow Wisconsin to be prepared for the future of transportation, free from fossil fuels.
As the effects of climate change continue to threaten communities across our state, Laeser says Wisconsin cannot afford to let the opportunities brought by these historic federal funding measures pass us by. "As a state that has recently struggled with enacting regulatory measures to address climate change, these federal investments offer a much-needed alternative with a broad impact," Laeser says. "When we look back at the history of our climate action 50 years from now, 2023 could well mark the turning point in our fight to protect the people, air, and water of this great state. We must make sure of it."
---
How much will you get from the Inflation Reduction Act? Find out by using the IRA Calculator