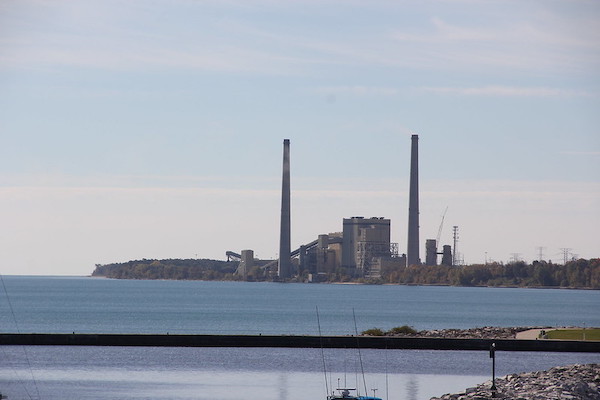 What Wisconsin's latest coal plant closing tells us about the future of energy.
Get updates.
Sign up to receive the latest news from Clean Wisconsin in your inbox.
Since 2016, Clean Wisconsin has been working with local communities to protect water & public health from high-PAH pavement sealants. Now, state lawmakers are taking up the issue.
The environmental impacts, from a warming climate to local water concerns, would be felt by all Wisconsin residents. That's why we feel it is important to take this legal stand.
Clean Wisconsin and the Sierra Club filed a lawsuit in Dane County Circuit Court on Friday asking for review of the Public Service Commission's decision to approve construction of a large gas power plant proposed for a site in Superior, Wisconsin.
If the next ten years are a winding road of uncertainty and urgency around climate change, what other states have—and what Wisconsin needs—is a climate roadmap.
This decision is unwelcome news, but we're not giving up.
While climate change poses a serious threat, it also presents a real opportunity to transform our state by promoting clean energy, boosting our economy, and creating jobs. The newly formed Climate Change Task Force will play a big role in shaping how we deal with climate change in Wisconsin.
Please know that despite this crisis, we're still here, working to protect your environment.
Lake Superior is the lifeblood of Northern Wisconsin. But the largest Great Lake has a problem: climate change.
COMING SOON: Two utility companies are pushing the state of Wisconsin to authorize a $700 million fossil fuel plant in Superior. Neighbors, activists, tribal nations, and scientists are pushing back.
Each year the need for protecting Wisconsin's environment comes into sharp focus on trips to summer cabins, while boating on Lake Superior, fishing on a northern Wisconsin lake, or running through woods or past fields of coneflowers on Picnic Point in Madison.
This summer, we have had the pleasure of hosting seven interns to assist our legal, science, policy, development and communications staff.