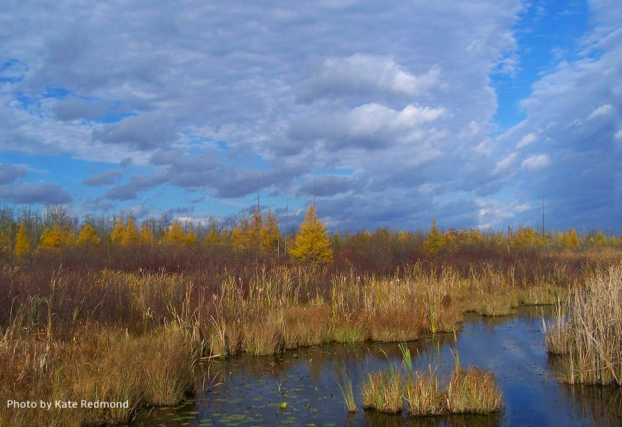 Clean Wisconsin among a coalition of environmental groups that sued to stop the rule
Get updates.
Sign up to receive the latest news from Clean Wisconsin in your inbox.
The Dirty Water Rule will have major impacts to water quality due to the importance of ephemeral streams and non-adjacent wetlands. But what are these waterbodies?
The plan charts a way forward for the county to meet carbon reduction goals and prepares the county for the impacts of climate change in a way that creates economic opportunity, builds social equity, and protects public health.
One of the anticipated impacts of climate change in Wisconsin is an increase in extreme storms and subsequent flood events. Those of us in southern Wisconsin got a taste of this from the storm last August that dropped nearly of a foot rain in parts of Dane County, and many other areas of the state experienced similar heavy rain events. While it is impossible to definitively attribute a particular event to climate change, is there any evidence that we are already experiencing more heavy rain events?
The environmental impacts, from a warming climate to local water concerns, would be felt by all Wisconsin residents. That's why we feel it is important to take this legal stand.
Clean Wisconsin and the Sierra Club filed a lawsuit in Dane County Circuit Court on Friday asking for review of the Public Service Commission's decision to approve construction of a large gas power plant proposed for a site in Superior, Wisconsin.
If the next ten years are a winding road of uncertainty and urgency around climate change, what other states have—and what Wisconsin needs—is a climate roadmap.
On the 50th anniversary of Earth Day, we celebrate our history and forge ahead for our future.
With the entire state being ordered to stay at home due to COVID-19, there are undoubtedly benefits to the environment. Still, there are further ways for everyone to reduce waste, save money, and help the planet.
Please know that despite this crisis, we're still here, working to protect your environment.
Lake Superior is the lifeblood of Northern Wisconsin. But the largest Great Lake has a problem: climate change.
COMING SOON: Two utility companies are pushing the state of Wisconsin to authorize a $700 million fossil fuel plant in Superior. Neighbors, activists, tribal nations, and scientists are pushing back.