To meet goals of keeping global warming under 2°C to avoid the worst impacts of climate change, we need to remove carbon from the atmosphere.
Natural Climate Solutions
Natural Climate Solutions refer to land management, restoration, and protection practices that remove carbon from the atmosphere and minimize emissions of greenhouse gases. These practices store carbon in trees, plants and soil.
The world's soils hold 1500 billion tons of carbon.
The atmosphere currently holds 830 billion tons, with 4.3 billion tons being added per year.
Implementing all cost-effective natural climate solutions could contribute 1/3 of the global mitigation needed by 2030 to keep warming under 2°C.
Agriculture can play a key role in Wisconsin's plan to combat climate change!
30% of Wisconsin's land is used for agriculture.
Historically, conversion of land to agricultural use leads to a rapid decline in surface soil organic carbon by as much as 50% over 30-50 years of cultivation.
This large depletion of surface soil organic carbon on farmed land indicates a huge potential for enhanced rates of carbon sequestration through purposeful, climate-smart practices.
Climate-Smart Ag Practices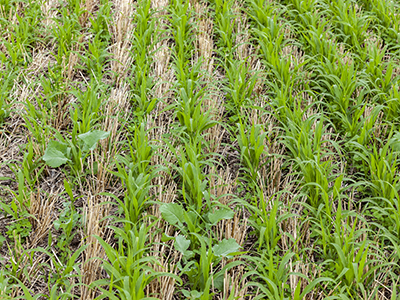 Cover Crops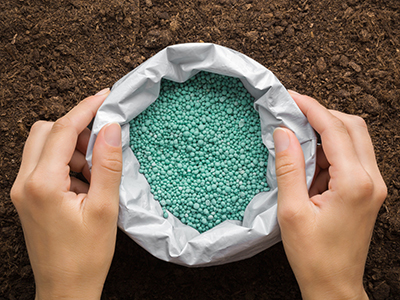 Reduced fertilizer use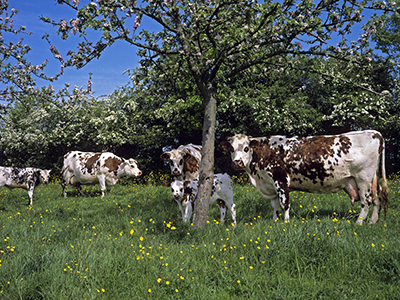 Integrating trees & forage plants into livestock pastures
Soils can store more carbon and emit fewer greenhouse gases when they are continuously covered, soil is disturbed less, and fertilizer over-application is avoided.
Incorporating more trees and perennial vegetation into agricultural systems also sequesters carbon.
Improved health and fertility of soil.
Better water retention, increased biological diversity, erosion prevention.
Improved quality of surrounding bodies of water.
Increased resiliency of farmed land to the effects of climate change.