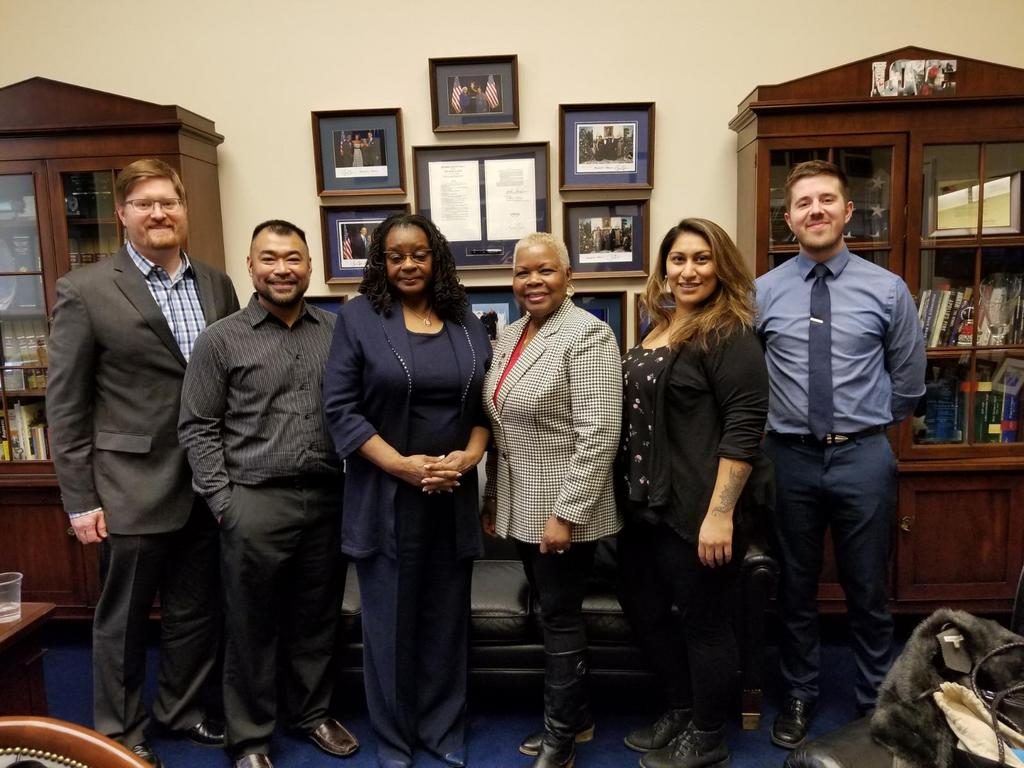 In March, Clean Wisconsin staff, along with our partners at Milwaukee Water Commons, led 10 Great Lakes advocates from around Wisconsin to attend Great Lakes Day, an annual citizen lobby event in Washington, D.C.
We visited each Wisconsin Congressional and Senate office to advocate on behalf of the Great Lakes and to underscore the importance of federal Great Lakes funding and policy support.
Specifically, we highlighted the need for continuing to fund the Great Lakes Restoration Initiative, increasing investments in drinking water and sewage treatment infrastructure, maintaining clean water protections, and advancing sound strategies for invasive species prevention.
Earlier this year, Clean Wisconsin and Milwaukee Water Commons began a leadership role in Wisconsin for the Healing Our Waters (HOW) Great Lakes Coalition. Made up of over 150 organizations across the 8 U.S. Great Lakes states, the HOW Coalition advocates for federal policies and funding that support the long-term restoration, protection, and cleanup of the Great Lakes.
The HOW Coalition has had tremendous success in advocating for the annual appropriation at least $300 million in funding for the Great Lakes Restoration Initiative (GLRI). The GLRI is the signature federal Great Lakes restoration program, providing funding to implement education, research, land protection, habitat restoration, water quality, and cleanup projects around the Great Lakes.
Great Lakes Day is an annual event organized by the HOW Coalition where participants from across the Great Lakes region meet with their federal representatives to share their personal experiences and stories about the importance of clean water and healthy Great Lakes.
This year's Wisconsin participants represented a diverse array of organizations and communities—from Milwaukee to Superior to the Reservation of the Red Cliff Band of Lake Superior Chippewa and the Ho-Chunk Nation of Wisconsin—involved in a wide range of local projects. They shared their stories about how federal funding of Great Lakes Programs has helped the both environment and economy in their local communities.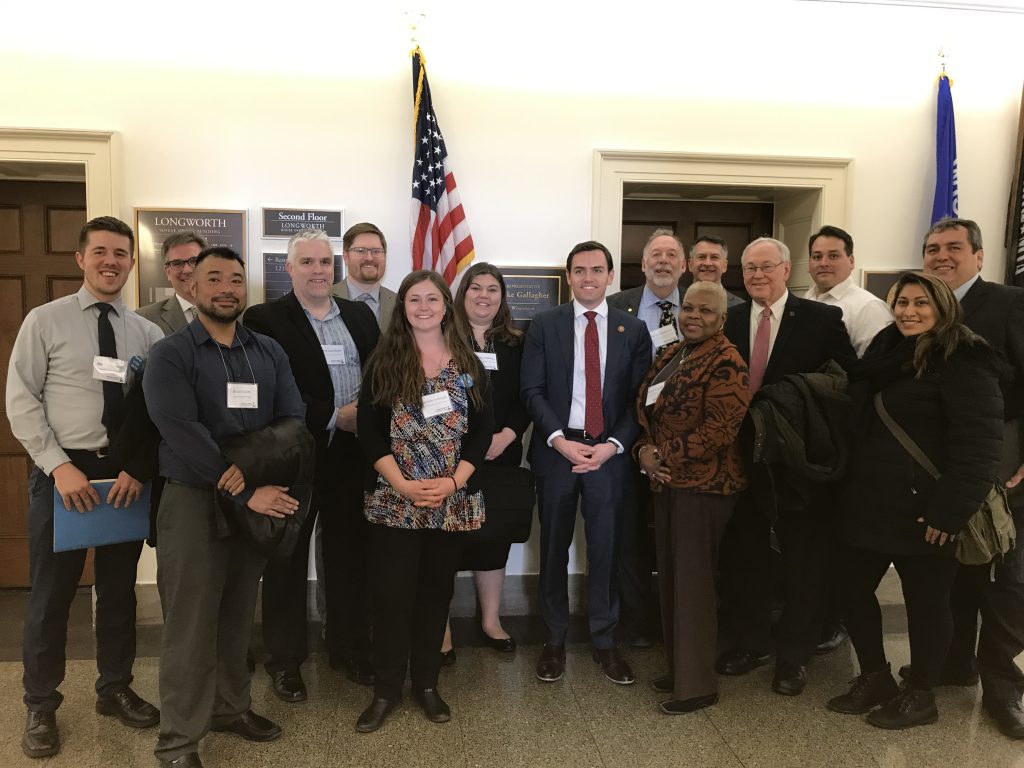 Clean Wisconsin is proud to have been a part of this gathering this year and we appreciate all of those who joined us for Great Lakes Day 2019.
While we were in D.C. for Great Lakes Day, the HOW Coalition's Equity Advisory and Action Committee—which includes Brenda Coley of Milwaukee Water Commons—also hosted a Great Lakes briefing with the Congressional Black Caucus to highlight the benefits of the Great Lakes Restoration Initiative to communities of color and indigenous populations around the region. In keeping with the Healing Our Waters Coalition's strong focus on diversity, equity, and inclusion in all aspects of its work—a focus shared by Clean Wisconsin and Milwaukee Water Commons—this year's Wisconsin group advocated for the Great Lakes and the water infrastructure investments needed to benefit all people and communities, particularly those who have historically borne the brunt of racial, environmental, and economic injustices.