Document rare and sensitive species in the Bad River watershed.
Are you visiting Ashland, Bayfield, or Iron County soon? Keep an eye out for threatened and endangered species that could be harmed by the Line 5 tar sands
oil pipeline.
The hazardous Line 5 pipeline currently runs through the reservation of the Bad River Band of Lake Superior Chippewa. The tribe has filed a federal lawsuit to expel the Canadian oil company from their land, so Enbridge is now pushing to build a new 41-mile section of pipeline around the reservation.
Now is the time to protect critical waterways and wildlife!
Finding, documenting, and submitting detailed evidence of protected species in the watershed will support efforts to protect critical habitat areas along the new Line 5 route.
In collaboration with Great Lakes Indian Fish & Wildlife Commission (GLIFWC) and the Bad River Band of Lake Superior Chippewa (Mashkiiziibii) Natural Resources Department, Clean Wisconsin has developed a Protected Species Survey Guide for the Bad River Watershed.
Nine of the top species of interest are included in the guide. The full list of state protected species in the three-county area can be found here, through DNR records with linked photos and descriptions.
Before you go out looking for protected species, download the identification app SEEK by iNaturalist on your smartphone. Within the app, join the "Biota of the Bad River Watershed" project.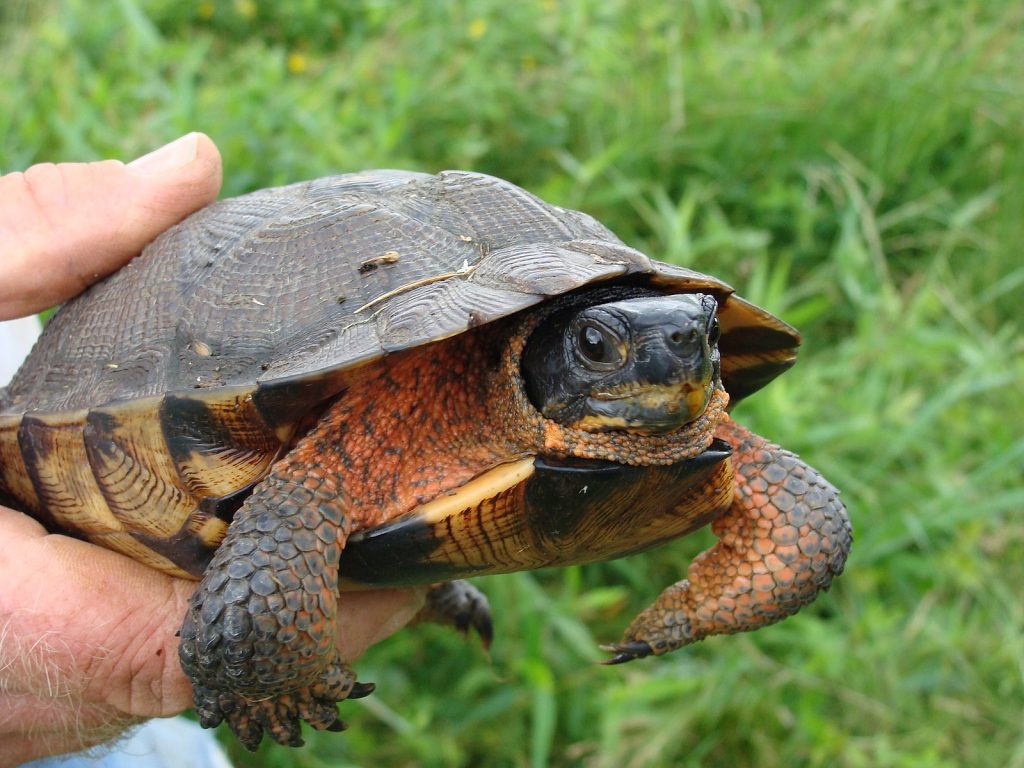 The two main species of interest are the wood turtle and the braun's holly-fern, but documentation of any protected species in the area will be valuable.
If you find a member of a protected species in the area, follow the instructions on page five of the survey guide to submit records of your encounter.
The Bad River Band is conducting similar surveys within the reservation. Your help is needed in off-reservation areas of the watershed.
When preparing your trip to the Bad River watershed, use this storymap to plan a self-guided tour.
The Bad River watershed is a beautiful, complex, and delicate collection of ecosystems. The dangers posed to the watershed by Line 5 are huge.
With your help we can protect the rare species that depend on the watershed for habitat, and fight back against Enbridge's attempt to turn northern Wisconsin into a high-risk highway for the dirtiest form of crude oil in the world.