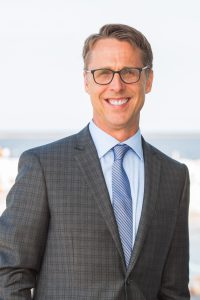 Joined March 1999
Mark Redsten, President & CEO, provides vision and guidance to Clean Wisconsin's team as they work to advance environmental policy with far-reaching impacts throughout Wisconsin and the Midwest. During his 15-year tenure, Redsten has built a staff of experts, including a government relations team with strong bipartisan relationships, top-notch legal and science professionals, and a savvy media, development and outreach team. This has earned Clean Wisconsin the distinction of being voted the most-effective environmental group by policymakers in Wisconsin.
In addition, Redsten has helped transform the work and identity of the organization. In 2003, he gave the organization a new, more recognizable name and logo, and a fresh focus on tangible outcomes for clean air, clean water and energy solutions in Wisconsin. To that end, the organization has earned a strong reputation by achieving substantial victories in the fight for clean air, water and energy. Notable victories include the passage of the Great Lakes Compact; policies that significantly reduce mercury pollution in Wisconsin; the defeat of Alliant Energy's proposed coal plant on the Mississippi River; and the development and implementation of the groundbreaking rules to reduce phosphorus pollution in Wisconsin's waterways.
Redsten was appointed by former County Executive Kathleen Falk to serve on the Dane County Solid Waste and Recovery Commission, and was reappointed by current County Executive Joe Parisi. In summer 2013, Parisi also appointed Redsten to serve on the Clear Lakes Task Force, a committee that reviews and advises the county's efforts to clean the Yahara chain of lakes through strong implementation of Wisconsin's phosphorus rule.
Redsten was appointed by former Governor Jim Doyle to serve on the board of directors of Cool Choices, an organization that helps individuals, communities and small business make small changes that yield big results for the environment; he currently serves as the chair of Cool Choices. He also chairs the board of the Fund for Lake Michigan, an organization that provides annual funding to projects that address, reduce or mitigate water quality issues in Lake Michigan.
Prior to joining Clean Wisconsin, Redsten worked in the private sector for 12 years in product marketing and management. He is a graduate of the University of Wisconsin School of Business. Redsten lives in Madison with his wife, Peggy Scallon, and is the father of Oliver and Genevieve.
Board term expires December 2018
Favorite thing to do outdoors in Wisconsin: Canoeing down the lower Wisconsin River and camping along its shores.