Defending our Groundwater in the Central Sands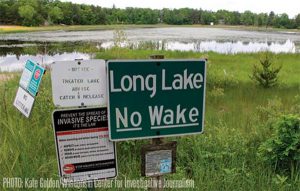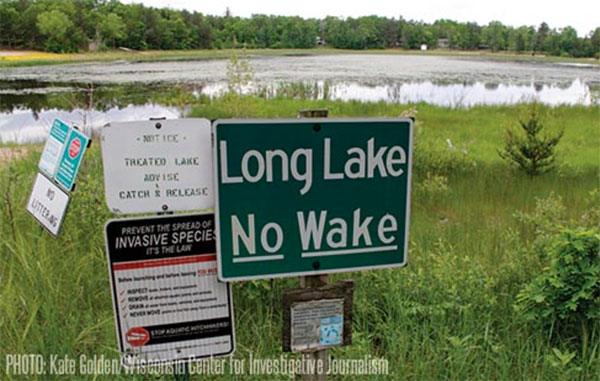 All across Wisconsin, groundwater plays a vital role. It supplies our abundance of lakes, rivers, and streams. Many people rely on it for their daily water needs. Groundwater is essential to the well-being of our communities, our economy and our beautiful waterways and wetlands.
The Central Sands, however, has a critical shortage of groundwater. Many lakes and streams have been drying up, and some have disappeared completely. Some families are finding their wells tapped out.
Meanwhile, the Department of Natural Resources continues to approve permits for high-capacity wells–those that draw more than 100,000 gallons of water per day–despite scientific evidence of those proposed wells having negative impacts on nearby lakes and streams.
Clean Wisconsin is at the forefront of efforts to protect groundwater in the Central Sands. In 2016, Clean Wisconsin filed nine lawsuits against the DNR for issuing high-capacity well permits without accounting for the impacts these wells would have on surrounding waterbodies. Clean Wisconsin is arguing that the state agency is abnegating their constitutional duty to protect the waters of the state for the people of Wisconsin.
At March 16 hearing, Dane County Judge Valerie Bailey-Rihn ruled against the state's motion to dismiss our lawsuit. Judge Bailey-Rihn's decision to move forward with the case was expected, and in making her ruling she stated:
"This is an important issue that a lot of people care about."
As we're preparing to give our oral arguments before Judge Bailey-Rihn on October 6, this idea is central to our focus. Our water belongs to everyone in Wisconsin, and there are many people–those whose private wells have run dry, those whose lake homes are now without lakes, those who long to once again fish for trout in diminished streams–who rely and depend on strong protections for our water.
We're honored to represent the interests of the people of Wisconsin who care about clean and plentiful water for all.
For more information, see our press release or click the links below to see our filed petitions.